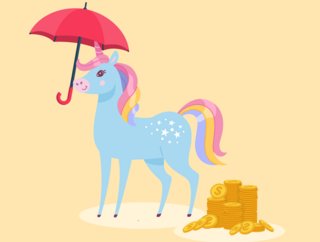 With at least 30 different unicorns, there's no shortage of insurtech success stories. We round up the top 10 insurtech unicorns in order of valuations
In recent years, insurtech has shrugged off its reputation as fintech's little brother and now boasts around 30 unicorns globally. But the sector is not immune to global macroeconomic challenges, and, in trying times, valuations are usually the first thing to suffer.
It's often hard to get an accurate, up-to-date gauge on a company's value until it raises money or goes public – and, even then, they are still prone to considerable fluctuations. So these figures should always be taken with a grain of salt. Nonetheless, we've counted down the largest insurtech unicorns today, starting with the most valuable.
1. Coalition
Valuation: US$5bn
Founded in 2017, Coalition combines comprehensive insurance coverage with preventative cybersecurity tools, access to digital forensics, and incident response to help organisations identify, mitigate and insure against all types of digital risk. The insurtech unicorn boasts 500 employees and serves more than 160,000 customers worldwide.
Thanks to licences that allow it to operate in all 50 US states, the San Francisco-based firm can offer insurance policies through its own admitted insurance carrier, protecting against cyber risk, technology errors and omissions, and other executive risks.
It has been a solid year for Coalition: it achieved its US$5bn valuation in July, when it raised US$250mn in investment; then, in September, the company acquired P&C insurer Digital Affect from Munich Re.
2. Wefox
Valuation: US$4.5bn
The Berlin-based insurtech has gone from strength to strength since it was founded by Julian Teicke in 2015. The company was originally known as FinanceFox before being rebranded after two years of business. In 2019, the insurtech unicorn completed a Series B round worth US$125mn before securing a further US$650mn in 2021. Earlier this year, Wefox achieved the milestone of reaching 2 million customers and raised US$400mn in a Series D funding round that led to its recent lofty valuation.
It's an impressive feat for Teicke, someone still in their mid-30s. The young entrepreneur cut his teeth at customised chocolate maker Chocri, Groupon, and his first business venture – an ecommerce company called DeinDeal that he sold in 2015 before starting Wefox. The company is perhaps the pinnacle of Teicke's entrepreneurial aspirations, employing more than 1,300 staff and bolstering its board in recent times.
3. Next Insurance
Valuation: US$4bn
Next Insurance is a US insurtech player that provides insurance for small and medium-sized enterprises (SMEs). Launched in 2015 by Israeli entrepreneurs Nissim Tapiro, Guy Goldstein, and Alon Huri, Next offers everything from professional liability to cover for tools and equipment. The company made headlines in 2021 after partnering with Amazon for Business and providing vendors with cover for their retail activities through the Amazon platform. It currently has around 200,000 customers and more than 700 employees.
4. Digit Insurance
Valuation: US$3.5bn
Indian insurtech Digit Insurance was founded in 2017 by former KPMG executive Kamesh Goyal. Its seismic growth has seen it accumulate a valuation of US$3.5bn in just five years, raising more than US$100mn during 2022 to take its total fundraising past US$585mn. It is now reportedly planning an IPO to raise an estimated US$440mn in fresh capital. Digit provides auto, travel and health insurance cover to a growing demographic of previously uninsured Indian customers.
5. Ethos
Valuation: US$2.7bn
Ethos is a California-based insurtech that provides ethical life insurance. The unicorn raised US$200mn in a Series D round in May 2021 before following up with a US$100mn extension later that summer. It brings Ethos' most recent valuation to a healthy US$2.7bn. The company boasts a motley crew of investors ranging from VC firms like Sequoia Capital and General Catalyst to investment vehicles belonging to celebrities like Will Smith and Robert Downey Jr.
6. Alan
Valuation: US$2.69bn
The French health insurer launched its digital health insurance platform in 2016 to address inefficiencies in the country's healthcare system. Despite France dedicating more to public healthcare than most European countries, Alan says there are still long wait times, complex administrative procedures and sizeable inequalities in access to care. The insurtech has raised over US$550mn to date, including €183mn as part of a Series E round in May 2022, which secured its valuation of €2.7bn (US$2.69bn).
7. Newfront
Valuation: US$2.2bn
Founded in 2017, Newfront Insurance is based in California and uses proprietary technology to sell and service business insurance and employee benefits, with revenue coming from traditional brokerage commissions. The company was launched by CEO Spike Lipkin, a 34-year-old veteran of Opendoor.com. Lipkin has been hailed as the driving force behind Opendoor.com reaching a US$3bn valuation. The insurtech's solution facilitates the automated filling of application forms from multiple carriers with one set of answers.
8. ManyPets
Valuation: US$2bn
ManyPets is a UK-based pet insurance provider, formerly known as Bought by Many. The company launched its first pet insurance product in 2012, claiming to be the first British pet insurer to offer online form-free claims and a digital platform to speed up payment. After a £7.5mn Series A round in 2017, it has gone on to raise almost US$500mn from backers including CommerzVentures, EQT and FTV Capital. Its latest valuation of over US$2bn dates back to June 2021.
9. Lemonade
Valuation: US$1.65bn
Lemonade is a US insurtech best known for providing low-cost renters' and homeowners' insurance. It was founded by Daniel Schreiber and Shai Wininger, securing over 14,000 customers within the first six months of launch back in 2016. Although neither Schreiber nor Wininger had any experience in insurance before Lemonade, it has not stopped them from building a tour de force within insurtech. Lemonade has raised nearly US$500mn since its Series A six years ago, and today employs 1,000 people.
10. Collective Health
Valuation: US$1.5bn
Collective Health is an insurtech startup that supports businesses to simplify their employee healthcare programme. It was founded in 2013 by Ali Diab, who found traditional health insurance companies complicated, slow and difficult to navigate. After raising nearly US$120mn in its first three funding rounds, the company secured US$110mn in a Series D round in 2018 and US$210mn in a Series E in 2019. Last year, it closed a US$280mn Series F round that valued it at US$1.5bn.