Top 10 insurtech industry live events and conferences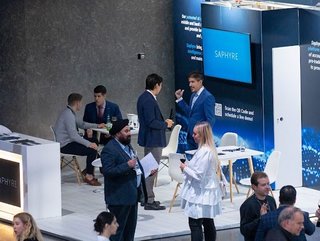 Industry events are a great way to showcase your business and make new contacts.
We round up the top live events, conferences and shows that allow you to gather new perspectives and network with likeminded insurance executives
Like many industries, the insurance sector is keen on a live event or conference – somewhere that industry insiders and decision-makers can gather, network, and hear from those with interesting perspectives on the way the space is going. And thankfully, there is no shortage of top events to plot on your calendar.
But what are the ones worth attending, and how can you sort the major events from the pretenders? We've picked out 10 of our favourite insurance and insurtech-related live events and conferences to help you out.
When: 6 February 2024
This one-day event is neatly subtitled "driving innovation, delivering successful change and enabling the digital marketplace" – which gives a fairly clear indication of the show's mission and purpose. Organisers the Insurance Network host four annual, one-day conferences and a series of other events throughout the year for both members and non-members. The next event, to be held in February 2024, will welcome director-level delegates from the British insurance ecosystem and will encourage networking above all else.
When: 22-23 April 2024
The US version of this insurtech event series attracts senior insurance leaders to the spectacular surroundings of Nashville, better known for its country music and fried chicken sandwiches than it is for insurance innovation. But every year, insurance innovators USA welcomes high-profile companies including Nationwide, State Farm, Hippo, AllState, Chubb and Assurant. After a successful show this year, it will be back in April 2024 at the Music City Center in Nashville.
When: 17-18 April 2024
Every year, leading insurance industry executives descend on Connecticut for this select two-day conference. The InsurTech Hartford Symposium has previously attracted speakers from the full gamut of American insurance, as well as attendees like Boston Mutual, HSB, MetLife, Munich Re, Prudential, Nassau, and State Farm. No wonder, then, that it's considered one of the most exclusive events in the US insurtech calendar and is able to attract so many delegates to this small corner of the country every year.
When: 6-7 December 2023
Insurtech Insights organises three distinct shows: one that takes place in London every spring; one that took place in New York in the summer; and an Asia event that will be held in Hong Kong at the beginning of December. Each iteration brings together thousands of attendees, keen to hear from hundreds of high-profile speakers such as regional CEOs of Manulife, Allianz and AXA; Chief Digital Officer at Tokio Marine; and Chief Investment Officer at Ping An.
When: 28-29 November
The Future of Insurance, organised by media outlet Reuters, is a meeting of the minds when it comes to disruption and transformation in the insurance industry. Reuters puts on two separate events: a European version which is returning to Amsterdam this November, followed by a US version that will take place next spring. As you would expect from an organisation of Reuters' size, speakers include heavyweights from well-known insurance industry players, with the European event expected to attract more than 350 delegates from more than 35 different countries.

When: 20-21 March 2024
Organised by InsurTech NY, the InsurTech Spring Conference will return next March and is expected to boast almost 100 speakers including traditional insurers, insurtechs, investors, and other stakeholders. Past speakers have included thought leaders from Munich Re, Gallagher and American Family Ventures – and the show also has a data, AI and analytics slant to it. With a packed schedule of keynotes and presentations, next year's show will be held at Pier 60 in the heart of Manhattan.
When: 2024 dates TBC
London's Global InsurTech Summit lends a platform to some of the most forward-thinking insurance organisations on the planet, with speakers this year including Allianz, Aviva, Instanda and Swiss Re. The event advertises itself as an "exclusive" opportunity for any self-respecting insurance executive, with over 1,000 insurtech leaders present in total including a 2:1 buyer-to-seller ratio and more than 80% at director level or above. InsurTech Digital is a media partner to the event, which takes place in the spring.
When: 15-16 November
Billed as "the world's most important insurance conference", the Insurance Innovators Summit will unite innovators and decision-makers in the beating heart of the UK's political and regulatory arena – Westminster. More than 1,000 titans of industry and technology disruptors are expected to attend the in-person show, including three-quarters who are at C-suite or director level. Speakers will represent some big-hitters including AXA, Zurich, Generali, and Wefox.
When: 18-19 October
This virtual conference, an offshoot of the successful FinTech LIVE series, will take place virtually this October. More than 1,000 attendees will tune in to hear a roster of over 30 speakers deliver keynote addresses, take part in panel discussions, and answer the most pressing questions facing the insurtech industry. The virtual aspect of the event means that delegates from all over the world can participate no matter where they are, with organisers also facilitating online networking and virtual one-on-one meetings.
When: 31 October – 2 November
This Las Vegas-based event claims to be the "world's largest gathering of insurance innovation", bringing together more than 9,000 insurance industry professionals and facilitating over 7,500 meetings across all three days of the summit. In all, this year there will be over 10 separate stages and 30+ different events put on by the organisers in a glitzy venue. The event is well attended and deemed a must-not-miss by many, with big-name attendees including insurance and reinsurance giants, venture capital firms, insurtech upstarts, and budding entrepreneurs.