Top 10 insurance price comparison websites around the world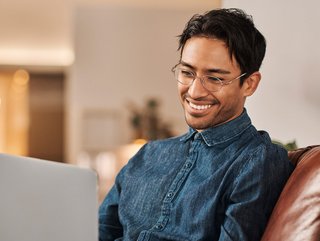 Consumers like to shop around for the best price; comparison sites let them.
In a market obsessed with price, comparison websites allow consumers to transparently shop around for the best insurance coverage. These are the Top 10
Price comparison websites brought the insurance industry kicking and screaming into the 21st century, dragging pricing models out from behind the mysterious curtain. Against the backdrop of new technologies, such as embedded insurance, these websites still hold their own – raking in hundreds of millions of dollars in funding and turning over significant profits every year, just from giving users access to the latest quotes.
We've compiled a list of the top insurance comparison websites, based on several sources of data including total funding raised to date. This list could not be exhaustive, of course, and includes some companies where fundraising information is not publicly available.
Confused.com allows users to compare multiple lines of insurance – including motor insurance, home insurance, life insurance, travel insurance, and pet insurance. Launched in 2002, in the early days of the internet, it often likes to tout itself as "the first price comparison site", comparing up to 160 trusted insurance providers to give users the best price. In a world where shoppers are able to compare prices at the touch of a button, sites like this are immensely valuable to insurers themselves – Confused.com was owned until 2021 by Admiral, which sold it to the owner of Uswitch and property website Zoopla.
Based in Wales, GoCompare is a UK-based financial services comparison website that allows users to size up 11 different lines of insurance – including products not often featured on comparison websites, such as business insurance, wedding protection, and gadget cover. It's one of a handful of early pioneers in this list, having been founded in 2016, and was sold to a UK-based publishing company in 2021. The website, which still operates under its own brand, is best known for the moustachioed tenor featured in its television advertising.
Yallacompare is a UAE-based price comparison site that allows people to shop car insurance, health insurance, travel insurance, home insurance, life insurance, pet insurance and other financial products. It was founded in 2011 and is now active in nine different countries throughout the MENA region – including Egypt, Saudi Arabia, Lebanon and its home market of the UAE, where it maintains a corporate headquarters.
It might sound like a small country nestled within the confines of Italy – but actually Samlino Group is a major financial services marketplace that helps Europeans to save time and money by finding the best insurance and banking products for their needs. With headquarters in London, the group is perhaps unique in this list in that it operates six different websites in five countries under different brands – including its namesake brand in Denmark as well as others in Portugal, Finland, Belgium and Greece.
British price comparison player Compare the Market has been around since 2006 and is part of the wider financial services group known as BGL. Since then, it has grown rapidly to become one of the UK's best known price comparison website, offering users the chance to compare car and home insurance as well as van, bike, travel, pet and life insurance. Operating in a saturated market, it is probably most famous for its series of television adverts which include a meerkat – based on a player on words from the phrase 'compare the market'.
Rates.ca allows Canadians to compare prices on car insurance, home insurance, travel insurance, mortgage rates and credit cards. It works with more than 50 different insurance providers in Canada to provide users with the best possible price; in fact, the average person saves CA$800 (US$605) on their car insurance using Rates.ca. The site was first launched way back in 2013 and today the company is headquartered out of Toronto, Ontario.
Finder is an Australian price comparison website that allows users to compare a vast range of financial products – including home insurance, car insurance, travel insurance, and more. Founded in 2006, the firm has since expanded and today boasts offices in Australia, the US, UK, Canada, Philippines, Poland and Singapore. In 2021, it acquired GoBear – a Singapore price comparison website which offered rates on insurance, credit cards and loans – and earlier this year snapped up cashback site Finch.
Based in Virginia, Compare.com allows shoppers to compare car insurance quotes from over 75 top auto insurance companies so that they can quickly find the best price in a matter of minutes. The company also offers home insurance, though car insurance is its main area of focus. The company has raised US$185m in funding throughout its history, according to industry database Crunchbase, and was acquired by Insurify earlier this year.
Another animal-themed insurance comparison website, The Zebra is a Texas-based company that allows Americans to compare rates on car insurance and home insurance from over 100 different carriers. Founded in 2012, it is now the US' leading insurance comparison site with millions of users. The company's success comes in part because it has sought to make it easier for customers to shop around for insurance, such as only requesting their information once.
Moneysupermarket.com is a UK-based price comparison website that allows customers to compare a range of insurance products – including car insurance, home insurance, travel insurance, life insurance and pet insurance – as well as other financial products such as loans, credit cards, mobile phone contracts and mortgages. Its parent company, which is based in London and employs roughly 700 people, has raised a reported US$300m in funding since it was founded.
******
For more insights from InsurTech Digital, you can see our latest edition of InsurTech Digital here, or you can follow us on LinkedIn and Twitter.
You may also be interested in our sister site, FinTech Magazine, which you can also follow on LinkedIn and Twitter.
Please also take a look at our upcoming virtual event, InsurTech LIVE, coming on 18-19 October 2023.
******
BizClik is a global provider of B2B digital media platforms that provides executive communities for CEOs, CFOs, CMOs, Sustainability Leaders, Procurement & Supply Chain Leaders, Technology & AI Leaders, Cyber Leaders, FinTech & InsurTech Leaders as well as covering industries such as Manufacturing, Mining, Energy, EV, Construction, Healthcare, and Food & Drink.
BizClik – based in London, Dubai, and New York – offers services such as Content Creation, Advertising & Sponsorship Solutions, Webinars & Events.