TCARE raises US$17mn for insurtech platform for caregivers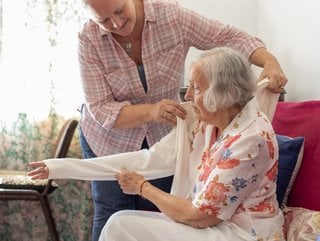 TCARE has raised US$17mn for its insurtech platform aimed at family caregivers, which seeks to reduce burnout and cover any associated expenses.
US insurtech platform TCARE, which provides support to family caregivers and offers a "first-of-its-kind" caregiver insurance to protect against the cost of caring for a loved one at home, has raised US$17mn in an oversubscribed Series A funding round led by prominent insurtech VC firm American Family Ventures.
The latest capital raise builds on a US$3mn seed round from 2020. The Series A round also includes investors like Ziegler Link-age Funds, Unum Ventures, Inception Health, Sompo Holdings, and Plug & Play Ventures.

Missouri-based TCARE is striving to eradicate "caregiver burnout" from the homecare sector – an issue it describes as widespread. According to a report from the CDC, one in three caregivers provide 20 or more hours of care per week, and over half have given care or assistance for at least 24 months. TCARE works with family caregivers to identify the root cause of their burnout and create a tailored intervention specific to the caregiver's individual circumstances. It also offers a caregiver insurance product that will help with crucial expenses like home improvements, travel, and lost wages.
In the private sector, TCARE partners with risk-bearing Managed Care Organisations (MCOs) and insurance carriers offering life and long-term care (LTC) insurance. For the public sector, it licenses its patented platform to caregiver programmes in state governments, Native American tribes and social services agencies.
Ability to tailor and measure interventions 'impactful'
"This growth capital will help us expand our offerings with our enterprise customers as we go through this important inflection point for the company," says Ali Ahmadi, a former US Navy drone pilot and Siemens nuclear field engineer who is TCARE's CEO and Co-Founder. "TCARE's value-based approach has allowed us to both expand our footprint with current customers as well as bring on new customers in previously untapped markets. I am extremely proud of TCARE's exponential growth as a result of the TCARE team's efforts."
"As we've been watching the caregiver support landscape evolve over the last few years, TCARE stood out from others for several reasons," adds Brittany Clements, Managing Director at American Family Ventures. "TCARE has 15+ years of longitudinal data and outcomes on caregivers that identifies their risk factors to burnout and suggests proven interventions. Their ability to tailor an individual caregiver care plan and measure the cost savings of those interventions is impactful. Furthermore, TCARE's growth has proven their business model alignment with enterprise clients, and we're impressed with their ability to execute with several Fortune 100 companies."
And John Hopper, Chief Investment Officer of the Ziegler Link-age Funds, adds: "We are passionate about care and quality of life for older adults, and whether a person resides in a senior living and care community or their home, caregivers are one of the biggest differentiators. Following the pandemic, family caregivers have been under enormous pressure, as have caregivers in senior living and care organisations. Not only do we believe in TCARE's mission to support family caregivers, but we are also excited to help TCARE explore whether their model could be used to identify and prevent burnout among caregivers in congregate settings."