Survey shows rift between insurance marketing and compliance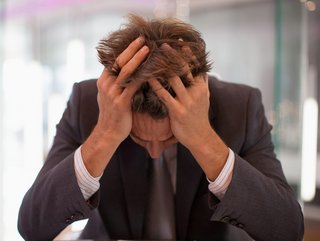 Pain: the industry's heavily regulated nature creates divisions within insurance organisations
New research underlines the rift that exists within the insurance industry between the marketing and legal compliance functions
New research, commissioned by software company Red Marker, claims that the marketing and legal compliance functions of insurers are constantly at odds.

Red Marker surveyed 336 senior legal, compliance and marketing specialists across the UK, US and Australia who work in insurance companies with 5,000+ employees. It found that eight in 10 of those surveyed see their relationship as adversarial.

Predictably, marketers see legal compliance offers as prohibitive, and legal compliance officers find marketers are too prone to risk. More than 80% of compliance specialists think marketers just want someone else to take the blame when content is challenged externally, while three quarters of marketers think that the compliance function gets in the way of them doing their jobs.

With highly regulated markets such as financial services and insurance, consumer protections and regulatory safeguards are always bound to pose challenges for those involved – but the newly published research demonstrates the oft-mooted divide that exists between marketing and compliance departments.
Eight in 10 respondents think the ideal review process would have the minimum amount of human subjectivity, which Red Marker suggests paves a way for increased technology – like artificial intelligence – in internal processes in the future.

Legal compliance 'starts with communication and openness'
Mark Wood, COO at Red Marker comments: "The tension between marketing and legal/compliance in the insurance sector illustrates that the delicate balance between creativity and compliance can easily become adversarial.
"Being a successful insurer or broker – and standing out from competitors – relies on swift, effective and compliant marketing. Compliance teams and marketers need to find better ways of working together to ensure content is produced and approved efficiently – but also in a way that reduces risk.
"The marketing compliance process has traditionally been under-analysed and there has been a lack of optimisation, with a certain 'we have a process' complacency. Many organisations have built quick-fix solutions or outsourced this process, but new technology means there's no longer an excuse for inefficiency and apathy.
"With organisations that are identified as having misled customers receiving publicised penalties, there's nothing more important than ensuring the marketing compliance process is watertight. That starts at the most basic level with robust communication and openness between teams."
Insurance firms need robust ways of working
Wood adds: "One of the key barriers between these teams is the stereotypes: marketers see legal compliance teams as being deliberately hindering while legal and compliance teams see marketers as too 'gung-ho'.
"Auditors would expect to see a three line of defence (3LoD) model in place for day-to-day risk management, including management of compliance risk, but how cohesive is the 3LoD model with all this conflict?
"Giving marketing teams the training and tools to consider compliance issues early and often could pave the way towards a more symbiotic partnership.
"However, cooperation is paramount and both sides agree that they need to work together more efficiently to improve the business and help it meet its overall goals. That means having constructive conversations – and it could also mean using AI-driven technology to enhance processes by focusing on automation and standardisation."
******
For more insights from InsurTech Digital, you can see our latest edition of InsurTech Digital here, or you can follow us on LinkedIn and Twitter.
You may also be interested in our sister site, FinTech Magazine, which you can also follow on LinkedIn and Twitter.
Please also take a look at our upcoming virtual event, InsurTech LIVE, coming on 18 October 2023.
******
BizClik is a global provider of B2B digital media platforms that provides executive communities for CEOs, CFOs, CMOs, Sustainability Leaders, Procurement & Supply Chain Leaders, Technology & AI Leaders, Cyber Leaders, FinTech & InsurTech Leaders as well as covering industries such as Manufacturing, Mining, Energy, EV, Construction, Healthcare, and Food & Drink.
BizClik – based in London, Dubai, and New York – offers services such as Content Creation, Advertising & Sponsorship Solutions, Webinars & Events.