Speeding up claims: Lemonade hails 2-second insurance payout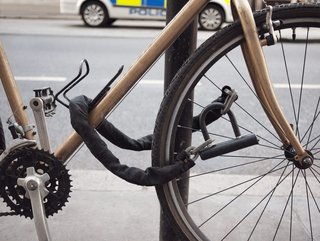 The claim was for a locked bike that was stolen from outside a shop in London.
Lemonade is hailing the speed at which it's now able to settle claims, with AI helping the company to pay out for loss in record quick time
Digital insurance company Lemonade is claiming a new record after paying out a claim in just two seconds.
The speedy settlement happened in the UK, where a customer's bike was stolen from the street and their bike chain cut apart. According to Lemonade, the customer filed a police report before providing a few details and a video account of the incident to the company's automated claims bot.
Using artificial intelligence (AI) and behavioural economics, Lemonade was then able to assess the claim, check the policy conditions, perform dozens of anti-fraud checks and approve the claim, sending payment instructions to the customer's bank in just a few moments. Lemonade is now claiming it as a new record for an insurance claims settlement.

Whether the case in question really is a record or not, it shows the increased appetite among digital insurers to reduce friction in the claims journey and make it easier for customers to receive payment when loss has occurred. Now Lemonade is laying down the gauntlet for other insurers to follow.
Lemonade's insurance milestone 'a time to beat'
"As of today, the time to beat is two seconds," says CEO and Co-Founder Daniel Schreiber. "We hope that others will rise to the challenge. Our number 1 job is to be there for our customers in times of need, and being powered by AI lets our claims bot, Jim, review and approve claims fast and with zero hassle for our customers, 24/7. This is what 21st century insurance feels like."
Lemonade, which originally launched in the US in 2016, is now available in five markets: as well as the UK and US, it operates in Germany, France and the Netherlands. Its comprehensive contents cover offers protection for customers' most prized assets – including locked bikes – and nearly half of claims are now paid within three seconds thanks to the company's commitment to cutting-edge technology.
It's not just the speed of claims that Lemonade is focusing on, either. Lemonade is a certified B Corporation and, unlike traditional insurers, the profits of the company are fixed because unclaimed premiums are donated to a charity chosen by the consumer through Lemonade's Giveback programme. This helps to keep insurance premiums down at a time when many consumers are worrying about the cost of living.