Solaris on streamlining insurance payouts despite turmoil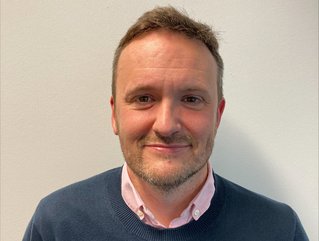 Darren Lane is business development manager at embedded finance platform Solaris.
We speak to Darren Lane, business development manager at Solaris, about the way insurers can adapt to our rapidly changing planet
Extreme weather poses a growing threat to property, something that is only going to increase in the coming decades. A recent report found that, in 2022, global insured losses due to natural phenomena exceeded US$1bn for the third year in a row. We asked Darren Lane, business development manager at Solaris, what the insurance industry can do about it.
What can insurers do to adapt to a changing world?
The insurance industry is looking to adapt to the increase in climate-related incidents. If a customer's house is damaged in a flood, for example, many providers' claim processes will be the same as if their dishwasher breaks. Given the huge rise in the number of claims now being made, the approach towards these types of incidents needs to change.
This is as true for consumers as it is for insurers. With around a quarter of UK homes currently without insurance, and four in five under-insured, many people are still not taking the necessary precautions. While many insurance companies do try to educate consumers about the type and level of cover they need, their advice can often fall on deaf ears – especially if that cover is likely to be expensive.
Consumer expectations have changed, too. People have become so accustomed to instant responses, most are not prepared to wait – they expect claim settlements to be made as quickly as possible. Insurance companies are bound by various regulations, systems, and processes, however, so aren't always able to respond instantly. But that doesn't mean it's impossible.
How important is it to support customers through times of loss?
Any response to a crisis will ultimately depend on the insurer. Some will offer customers advice on how to protect their homes, and others will endeavour to process a claim and pay out as quickly as possible. The issue here, though, is that making this payment can still be a time-consuming process. Someone may lose their bank cards in a flood and can't access their money, but the insurance company typically depends on the customer's bank to issue new cards – and this can take up to five days. Others may be unable to recall their bank details off the top of their head, making it hugely challenging for the insurance provider to make a payment.
These examples are far from ideal. People want to know their insurance provider will be there for them when they're needed most, and that they can settle claims quickly and smoothly.
To this end, it's now possible for providers to set claimants up with a bank account and, within 20 minutes of their call, issue them with a digital, mobile card loaded with sufficient funds to ensure they have what they need to cover emergency accommodation, food, and clothing.
What incentives are there for insurers to change?
There are benefits to the insurer of such an approach. Customers want – and expect – their providers to take care of them, without the claims process adding to their woes, especially if they're paying more on their premiums. As with any business, people will remember the companies that deliver for them, and it's probable that they'll renew their policy the following year. Insurers with a reputation for "not paying out", are less likely to enjoy repeat business. Meanwhile, the ability to issue their own cards provides insurers with valuable insights on how payouts are spent – data that can be used to get ahead of the competition and improve the customer offering.
Climate-related emergencies are on the rise. Insurance companies need to adapt to this "new normal". Their customers expect a fast and painless settlement process that won't add to the stress they're already experiencing. Fortunately, recent advances in financial technology mean a solution is available, allowing providers to make quick and efficient payouts, meeting their customers' expectations and relieving the pressure.
Climate change is a pressing global issue, and one that demands attention. Insurers should take steps now, both to protect their customers and their own reputations.
******
For more insights from InsurTech Digital, you can see our latest edition of InsurTech Digital here, or you can follow us on LinkedIn and Twitter.
You may also be interested in our sister site, FinTech Magazine, which you can also follow on LinkedIn and Twitter.
Please also take a look at our upcoming virtual event, InsurTech LIVE, coming on 18-19 October 2023.
******
BizClik is a global provider of B2B digital media platforms that provides executive communities for CEOs, CFOs, CMOs, Sustainability Leaders, Procurement & Supply Chain Leaders, Technology & AI Leaders, Cyber Leaders, FinTech & InsurTech Leaders as well as covering industries such as Manufacturing, Mining, Energy, EV, Construction, Healthcare, and Food & Drink.
BizClik – based in London, Dubai, and New York – offers services such as Content Creation, Advertising & Sponsorship Solutions, Webinars & Events.