Short-term risks 'overshadowing' climate action, Zurich says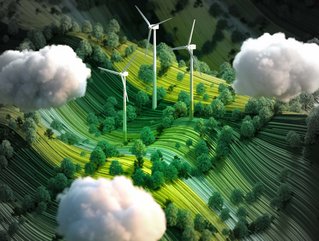 Short-term challenges like inflation risk 'overshadowing' broader issues, Zurich says.
Businesses risk being blinkered by short-term challenges that 'overshadow' broader issues like climate action, according to insurance company Zurich
Short-term economic challenges risk diverting attention from broader issues like climate change and cybersecurity, according to insurance company Zurich.

The warning comes ahead of the COP27 climate conference, which kicks off this week in Sharm El-Sheikh, Egypt. According to a survey from the World Economic Forum (WEF), which gauged the opinions of more than 12,000 business leaders between April and August 2022, the impact of inflation is seen as the biggest risk to businesses in the next two years.

Rapid inflation was identified as the main priority for business leaders in G20 countries, with two-thirds (37%) of respondents listing it at the top of their list. This was followed jointly by debt crises and the cost-of-living squeeze, both on 21%. Other respondents referenced the potential for state collapse and lack of widespread digital services and digital inequality as main concerns.
Insurance giant Zurich is warning that an avid focus on short-term issues could leave businesses ill-prepared to tackle more important dangers like cyber risk and climate change – especially in the context of mounting environmental pressures and rising environmental regulation, plus a growing threat of cyber attacks on critical infrastructure.

Focus on today's issues may create 'blind spots' tomorrow
Peter Giger, Group Chief Risk Officer for Zurich, says: "After a jump of 2 billion tonnes in 2021, the rise in global CO2 emissions this year is much lower – closer to 300 million tonnes. This is thanks to growth in the use of renewable energy and electric vehicles. Despite these positive developments, we are still not on track to reach the 1.5°C target. The transition to net-zero has dropped too far down on the short-term agendas of many business leaders. Yet the impacts of climate change are both short term and long term. Even in the current geopolitical and economically challenging environment, we need to focus on building a cleaner, more affordable and more secure energy system if we hope to keep a net-zero future within grasp."
Carolina Klint, Risk Management Leader for Continental Europe at Marsh, continues: "G20 business leaders are rightly focused on the immediate and urgent economic and geopolitical risks they are facing right now. However, if they are overlooking major technological risks, this could create future blind spots, leaving their organisations exposed to severe cyber threats that could seriously impact their long-term success."
As well as identifying the most pressing concerns, the WEF survey also offers an insight into differences between advanced and emerging economies. Economic risks around high inflation were the main driver of business concern in Europe, Latin America, the Caribbean and East Asia and the Pacific. However, societal concerns around the cost-of-living crisis were more prevalent in the Middle East and Africa, and sub-Saharan Africa. In Central Asia and South Asia, interstate conflict and debt crises were top of the business agenda.
Nigel Green, CEO of deVere Group, adds: "Climate change is a key defining issue of our time. It will be a critical determinant in long-term financial returns, and the highest net economic benefit is reducing the impact of climate change. In short, we're running out of time. The scale and seriousness of the problems mean that solving them will not only take political and social will, it will also take trillions of dollars."