Saudi Arabia: 'solid' framework to guide insurtech sector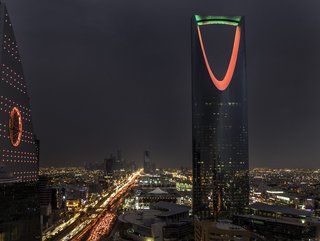 Beacon of light: Saudi Arabia's is touted as the next big insurtech marketplace.
Saudi Arabia has established a regulatory framework and is setting up a regulator to guide the future of its booming insurtech sector
Saudi Arabia has established a regulatory framework to govern the future of technology-based insurance businesses based in the country, as it looks to capitalise on its growing insurtech marketplace.
The country's central bank, the Saudi Arabian Monetary Agency (SAMA), has approved a set of insurtech rules that will act as guiding principles for the country's insurtech sector.
SAMA said the rules would establish insurtechs' obligations, preserve the accuracy of information, and preserve clients' rights. Saudi Arabia is also establishing an insurance authority to regulate the country's insurtech sector and enforce the new framework.
Saudi Arabia's insurance market on the up-and-up
In a statement, SAMA governor Ayman Al-Sayari hailed the establishment of the new insurance authority, saying it "reflects the [Saudi] leadership's commitment to unlocking the full potential of the insurance sector to be a vital pillar of the national economy". He also claimed the regulatory framework would enable Saudi Arabia to "foster robust risk management systems" for its insurance sector.
Al-Sayari noted that the new insurance authority will continue to carry out SAMA's mission of developing the insurance sector and enabling its players to support the stability of the sector, while ensuring the protection of beneficiaries and policyholders' interests.
In a previously released report, SAMA found reasons to be optimistic about the state of Saudi Arabia's insurance sector: premiums grew by 26.9% last year to reach 53.4bn riyal (US$14.2bn). Insurance technology has a role to play in the way those premiums are sold, too. The percentage of online sales through insurance companies' platforms and insurance aggregator channels increased from 7.5% in 2021 to 9.9% in 2022, SAMA reported.
New rules 'provide solid framework' for Saudi insurtech
Financial services expert Tom Bicknell of law firm Pinsent Masons observes: "The kingdom's fintech sector sees no sign of slowing up – and the SAMA insurtech rules are the latest move by the regulator to provide a solid framework to foster innovation along with its other sector specific rules.
"The new rules are focused on consumer protection and ensuring suitable safeguards are in place when new technologies are deployed by insurance market participants. It was great to see SAMA release the draft rules for public consultation ahead of their finalisation, enabling stakeholders to engage with the proposals and with SAMA to ensure they are aligned with industry and consumer goals."
******
For more insights from InsurTech Digital, you can see our latest edition of InsurTech Digital here, or you can follow us on LinkedIn and Twitter.
You may also be interested in our sister site, FinTech Magazine, which you can also follow on LinkedIn and Twitter.
Please also take a look at our upcoming virtual event, InsurTech LIVE, coming on 18-19 October 2023.
******
BizClik is a global provider of B2B digital media platforms that provides executive communities for CEOs, CFOs, CMOs, Sustainability Leaders, Procurement & Supply Chain Leaders, Technology & AI Leaders, Cyber Leaders, FinTech & InsurTech Leaders as well as covering industries such as Manufacturing, Mining, Energy, EV, Construction, Healthcare, and Food & Drink.
BizClik – based in London, Dubai, and New York – offers services such as Content Creation, Advertising & Sponsorship Solutions, Webinars & Events.