Santam to acquire remaining shares in digital insurer JaSure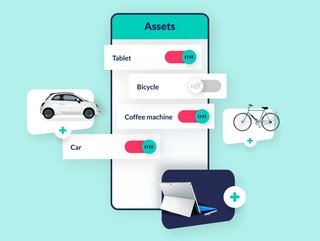 South African insurance company Santam will complete a buyout of digital insurance app JaSure, having already acquired 51% of the insurtech back in 2020.
South African insurance company Santam has agreed to acquire the remaining shares in digital insurtech JaSure, in which it is already a majority shareholder.
Santam acquired a 51% stake in JaSure in 2020 and is now acquiring the remaining 49% shareholding to complete a buyout of the firm. Founded in 2017 and based in Johannesburg, JaSure offers a range of predominantly car and home contents insurance options. Their app gives users the ability to customise insurance by turning cover on and off for specific items, and their dynamic premiums mean that customers are paying based on usage.
The startup is particularly popular for high-value portable possessions like cellphones, laptops, cameras, bicycles, musical instruments and sporting equipment.
A 'significant milestone' for digital insurer JaSure
Edward Gibbens, Santam's Executive Head of C&P, says: "We believe we can open up the potential for increased value-add to our clients and the Santam Group through a 100% ownership. We aim to leverage the existing and powerful client experience and younger market reach of JaSure, while maximising the Santam efficiencies and wider distribution capability, including the Sanlam Group."
Jaclyn Prior, JaSure's Managing Director, adds: "We have co-created a unique model with Santam that balances JaSure's entrepreneurial core and digital innovation, and Santam's depth of insurance expertise. The JaSure founders and management team are excited about the next chapter which enables further collaboration and increased support; it elevates our ability to take on a growing market opportunity. This is a significant milestone for the JaSure business."
A new Chief Executive in waiting for Santam
The acquisition comes at a time of growth for Santam, albeit tapered by the long-term effects of the pandemic, having reported a 5% rise in gross written premiums back in March. According to the company, premiums increased to 32.7bn rand (US$2.13bn).
At the same time, it paid 24.5bn rand (US$1.59bn) in claims as businesses and individuals struggled to recover from the effects of Covid-19 and other setbacks. At the beginning of the pandemic, the company refunded 20% of vehicle premiums to assist financially struggling customers. This amounted to 155mn rand (US$10mn) and brought the group's collective Covid-19 relief efforts to approximately 400mn rand (US$26mn).

Since taking a 51% stake in JaSure in February 2020, Santam has negotiated a social landscape beset by lockdowns, reported full-year earnings impacted by Covid-19 and appointed Tava Madzinga as its Group Chief Executive to replace Lizé Lambrechts, who is set to retire. Madzinga will officially take up his post at the beginning of next month.