Ripe records 'strong' growth after latest acquisition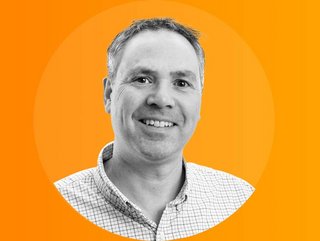 Ripe's Rob Styring says the results show the insurer can continue to be profitable.
Digital insurer Ripe has announced 'strong' full-year results, just a week after the British firm announced a deal for specialist boat insurer Craftinsure
Ripe has announced "strong double-digit growth" in its latest annual reports, just a week after the insurtech announced the acquisition of specialist boat insurer Craftinsure.
Last week, Ripe revealed that its acquisition of Craftinsure would see it inherit 23,000 policyholders, boasting its own customer base within the boat insurance market. That leaves it with a total of 50,000 boat insurance policyholders post-transaction.
Now it has emerged that those figures are consistent with wider growth at the UK-based insurtech, which has added an extra 30,000 policyholders in the last year to reach a total of 315,000 across all lines of business.
As well as boat insurance, Ripe covers all manners of pastimes and occupations, valuables, caravans, and even offers small business insurance.
The group's turnover climbed £4m in 2022 to reach £27.2m at the end of last year, compared with £23.3m in 2021.
Ripe cementing place as leading digital insurer
Ripe invested heavily in its technology during the last financial year as it prepared to expand into the SME market, launching a policy for hair and beauty professionals in June 2023. It intends to add additional coverage in the year ahead as it continues to target expansion.
On a different front, the company recorded a 27% increase in headcount during 2022, with technology and marketing functions now accounting for over half of the firm's workforce. It says that investment from backers including Aquiline Capital has enabled it to pursue this ambitious strategy for growth.
Rob Styring, Chief Financial Officer at Ripe, says: "This is a strong set of results, demonstrating that we can continue to be profitable, while investing significantly in the long-term growth of the business.
"This year, we're continuing to prioritise innovation and strategic growth. We will continue scaling the business, building on an already strong product portfolio, to cement Ripe as the UK's leading digital insurer."
******
For more insights from InsurTech Digital, you can see our latest edition of InsurTech Digital here, or you can follow us on LinkedIn and Twitter.
You may also be interested in our sister site, FinTech Magazine, which you can also follow on LinkedIn and Twitter.
Please also take a look at our upcoming virtual event, InsurTech LIVE, coming on 18 October 2023.
******
BizClik is a global provider of B2B digital media platforms that provides executive communities for CEOs, CFOs, CMOs, Sustainability Leaders, Procurement & Supply Chain Leaders, Technology & AI Leaders, Cyber Leaders, FinTech & InsurTech Leaders as well as covering industries such as Manufacturing, Mining, Energy, EV, Construction, Healthcare, and Food & Drink.
BizClik – based in London, Dubai, and New York – offers services such as Content Creation, Advertising & Sponsorship Solutions, Webinars & Events.