Qonto leans on insurtech Qover for embedded card insurance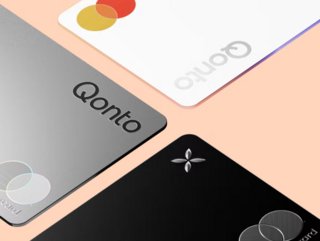 European business banking platform Qonto is leaning on the insurtech Qover for its new embedded card insurance proposition
Business finance solution Qonto is using insurtech Qover to simplify and overhaul its embedded insurance programme for cardholders.
Based in France, Qonto is a European banking platform that issues a business account designed specifically for SMEs and freelancers, along with an accompanying corporate card. It also offers insurance coverage with those cards, protecting companies against losses incurred as a result of business travel, fraudulent payments or withdrawals, and purchase protection in the case of stolen or damaged items.
The company has experienced rapid growth in the past year, which includes 170% customer growth in the German market. Last July, Qonto announced the acquisition of German-based banking and bookkeeping platform Penta.
Now the insurtech Qover, which has built a modular embedded insurance orchestration platform, is simplifying Qonto's embedded insurance proposition. The new insurance programme was informed by feedback from customers and has been made available for more than 350,000 business clients in France, Germany, Spain and Italy.
Qonto and Qover 'share tech-driven approach'
"We're happy to launch the new card insurance offer to our clients together with Qover," says Albertine Lecointe, VP of Strategy at Qonto. "As a customer-centric company, we strive to offer the best solutions to our clients. Embedding the Qover offer is seamless and easy, while creating a lot of value for our clients."
Quentin Colmant, who is the CEO and Co-founder of Qover, continues: "We're excited to partner with someone who shares the same tech-driven approach. We both strive to make insurance simple and transparent for Qonto as a business and their clients.
"The modularity of our embedded insurance orchestration platform means that Qonto can decide which insurance services they need – from advising on the right product to streamlining operations to providing clear performance data to track the progression of their program. I'm hopeful for how this collaboration will continue to evolve."