PwC and Clearspeed in insurance claims fraud partnership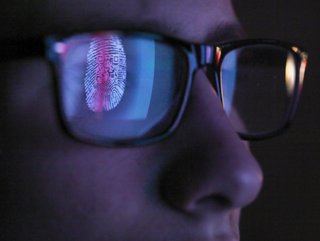 Challenge: how do insurers scale while still spotting fraud in the claims process?
PwC and voice analysis firm Clearspeed are working together in a new partnership aimed at stemming the tide of insurance claims fraud
PwC is partnering with voice analytics provider Clearspeed in the UK to give clients in the insurance sector the ability to scale their claims process without it detrimentally affecting their fraud prevention strategies.

Clearspeed's voice-based technology will help PwC clients to analyse voice characteristics in real time and identify potential fraud risk markers. The professional services firm claims that this will give insurers the capacity to deal with higher claims volume while mitigating against the ever-present risk of fraud.
Indeed, in recent years, UK insurers have warned about a rising tide of fraudulent claims – something they must be wary of in order to reduce unnecessary losses and keep policyholders' premiums down.
Past experience teaches us that, during times of economic hardship, fraudsters go to greater lengths to pull off their insurance scams. Quote manipulation, where customers deliberately mis-state their circumstances when shopping for insurance, is an increasingly prevalent trend within insurance fraud – and, worryingly, one that seems to have become acceptable in the minds of many consumers.

PwC and Clearspeed work together on 'difficult challenge'
Harry Holdstock, Partner at PwC UK, explains: "Fraud is increasingly a major concern across all parts of the economy and society, and now accounts for over 40% of all reported crimes in the UK. We were pleased to see the recent launch of the UK government's new Fraud Strategy, which places a renewed focus on tackling scams and bringing fraudsters to justice and commits to investing in the launch of a National Fraud Squad.

"In this context, finding and deploying new methods and approaches to stopping fraud while continuing to meet the service expectations of customers is essential. I'm really excited we will be working with Clearspeed as we seek to help our clients enhance the experience of their customers and up the ante in the fight against fraud."

Alex Martin, CEO of Clearspeed, adds: "We are really enthusiastic about our alliance with PwC UK and its potential to address issues of fraud across multiple industries – insurance, financial services, government, immigration, and sports integrity. With the rising cost of living and the digital transformation of the economy, fraud rates have increased and approaches have evolved, presenting a difficult challenge to traditional technologies for fraud detection.

"By leveraging advanced technologies such as artificial intelligence, machine learning and next-gen voice analytics, we will revolutionise risk assessment together, empowering businesses to stay ahead of emerging threats and safeguard their operations and customers."
******
For more insights from InsurTech Digital, you can see our latest edition of InsurTech Digital here, or you can follow us on LinkedIn and Twitter.
You may also be interested in our sister site, FinTech Magazine, which you can also follow on LinkedIn and Twitter.
Please also take a look at our upcoming virtual event, InsurTech LIVE, coming on 18-19 October 2023.
******
BizClik is a global provider of B2B digital media platforms that provides executive communities for CEOs, CFOs, CMOs, Sustainability Leaders, Procurement & Supply Chain Leaders, Technology & AI Leaders, Cyber Leaders, FinTech & InsurTech Leaders as well as covering industries such as Manufacturing, Mining, Energy, EV, Construction, Healthcare, and Food & Drink.
BizClik – based in London, Dubai, and New York – offers services such as Content Creation, Advertising & Sponsorship Solutions, Webinars & Events.