Powering ahead with digital transformation in insurance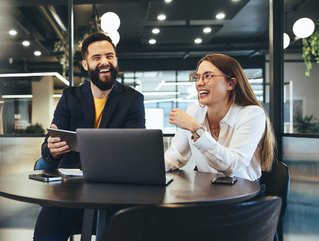 We take a look at the pace of digital transformation within insurance, how Covid-19 accelerated digitisation and whether incumbents are moving fast enough.
Legacy systems have long been a problem for insurance providers. The idea of moving customer data away from incumbent systems, many of which are decades-old, is a daunting prospect for most insurers.
Something has changed in the last couple of years, however, with the pandemic forcing the hand of many companies and bringing about wholesale change in attitudes. According to KPMG's 2020 CEO outlook, published in August 2020, 85% of CEOs surveyed said that the pandemic had accelerated digitisation in their operations, as well as the creation of next-generation operating models. Almost 80% agreed that COVID-19 had hastened their implementation of more seamless digital experiences.
And yet, for many leaders, the biggest obstacle to digitisation was never technical – even when they thought it was. Almost 4 in 10 CEOs cited a lack of insight into future operational scenarios as their biggest digitisation challenge, followed by nearly 3 in 10 CEOs who said it was related to difficulties in making quick technology-related decisions across their business.
This is reflected in a report from IBM, published in December 2020, which found that a Covid-related culture shift was allowing insurers to break free from pre-pandemic hesitancy.

"Before the pandemic, many organisations seemingly distrusted their own technological capabilities and doubted the skills of their own workforces," IBM said. "Yet, in the blur of pandemic-induced reactions, those anxieties proved largely unfounded."
Consumer expectations have changed
COVID-19 completely changed the landscape for insurers. First, workers confined to their homes needed access to data and systems almost overnight, as well as the ability to conference and collaborate with colleagues. Then consumers became more demanding, driven by better digital experiences that they encountered in more agile industries, such as food delivery and online streaming.
Laura J Hay, global head of insurance for KPMG International, says: "Customer patience and loyalty has worn thin. With lots of digital competition now in the market, customers have become increasingly willing to reconsider their insurance options."
Prior to the pandemic, reluctance to embark on digital transformation programmes was not just affecting customer experiences – it was also hampering larger insurers in pursuing growth through M&As.
Paul Richmond, product manager at insurance software provider Novidea, tells us: "Legacy systems have long been a major issue in the M&A landscape, as integrating different systems has previously proved nigh-on impossible, with some major brokers still operating on multiple, siloed legacy systems today following years of acquisitions, with the huge inefficiencies and issues that this brings.
"Improvements in cloud-based technologies and digitalisation have largely removed this issue in the M&A space, enabling the swift integration of the acquired parties' data to accelerate and enhance management information, whilst unlocking the efficiency gains shareholders expect to see."
Are incumbents moving fast enough?
Richmond adds: "Looking at the London Market speciality space, the speed at which incumbents have switched has often related to their legacy issues, as well as the need to align with Lloyd's Blueprint Two, despite its setbacks. The understanding of the need for change is there, but much remains to do.
"The processes and risks in the retail/SME space are usually less complex, and customers are also more expectant of change. Because of this, new entrants and forward-thinking firms are pushing the boundaries of what's possible such as integrated self-service portals and other online solutions."
Despite the progress already made towards digitisation, there is still much work left to do before the insurance industry can claim to be fully and truly digital-first.
He continues: "In the speciality market, where risks are more complex, the need for human interaction and relationships will remain for many years to come. Digital here is about providing better connectivity to trading partners and using real-time data to enable better risk and operational management.
"In the retail and corporate markets, companies should be striving to move as much high-volume, lower-complexity business to a digital self-service model so they can focus on the high-net-worth and more complex risks, which the market manages so well through personal interactions. That element will never change, I hope.
"Giving customers multi-channel choices will be important, whereby they can engage with insurers and brokers in different ways at different times. For instance, a customer may be happy to use a self-service portal to change a policy address, but when a major flood hits the house they will want to speak to a real person to resolve the claim."
The future of digital transformation in insurance
Research from PwC published last year identifies three key areas of improvement when it comes to digital transformation in the insurance industry.
The report states: "First, insurers agree on the high strategic relevance of digital transformation for their company's success, but they've been struggling to unlock its full potential. As COVID-19 continues acting as an accelerator, however, their momentum toward adopting more digital capabilities at scale is expected to increase.
"Second, past investments into digital self-service platforms and robotics process automation (RPA) have proven to be successful. Therefore, budgets have shifted to account for new use cases in the field of artificial intelligence (AI) and to unlock additional potential from data analytics – especially as it relates to automating and accelerating claims processes and customer service. 5 out of 6 insurers expect AI to be a core part of the way they provide services over the next 3–5 years.
"Third, insurers acknowledge that they need new ways to enable change within their workforce in order to foster a truly digital mindset within the organisation. While insurers are deploying new technologies with some impact, they are reporting lower emphasis on keeping the organisational setup aligned with technological change. The greatest hurdle for an insurer on its way to become a digital organisation is change management. Companies must make structural changes to secure the sustainable impact of their new technologies and upskill their workforce, often by closing digital skill gaps through collaborations with tech firms."