Parametric insurtech Raincoat extends seed funding round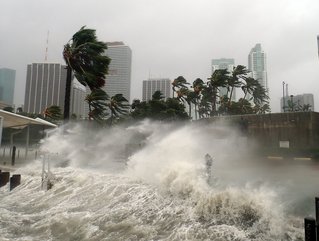 Raincoat uses parametric insurance to cover natural catastrophes like hurricane and storm.
Puerto Rico-based parametric insurtech Raincoat has extended its seed funding round with an extra US$6.5mn in funding led by TwoSigma Ventures
Parametric insurtech Raincoat has extended its seed funding round, raising another US$6.5m and nearly doubling the amount it has raised as part of the round in total.
Founded in 2019, the Puerto Rico-based insurtech is developing the next generation of climate insurance at scale using parametric triggers, which prompt automatic payments to insureds when certain parameters are met. It previously raised US$4.5mn in funding back in August as part of the first half of this seed round.
As climate change makes freak weather events more common, insurers will need to innovate to manage risk and continue to provide coverage to customers. The latest data shows that total losses from natural catastrophes were US$270b in 2022 – down from a high of $320b in 2021 and closer to the five-year average for 2016-2020.
Raincoat is embedding parametric insurance to offer protection when a specific event meets pre-agreed parameters, such as the magnitude of the event, rather than indemnifying policyholders against real-life loss. In under a year, the company has provided disaster relief protection to thousands of individuals and families, it says.
Climate risk is expanding, not contracting
The latest funding is courtesy of lead investor TwoSigma Ventures, along with venture capital firm Mundi Ventures, Revolution's Rise of the Rest Seed Fund, and EleFund.
Raincoat will use the money raised to expand into new markets, which it claims is a particularly pressing need, given the rise of extreme weather events the world over. New risks, such as wildfire, are devastating parts of the world that didn't previously have to give them much heed – such as Canada in a notable example.
"We look forward to pushing the limits of what's possible and bringing our technology to more communities thanks to this new round of capital," says Raincoat CEO and Co-Founder Jonathan González.
"Insurance should be there to protect you – and the expectation of payment after a catastrophe should not create anxiety, but rather bring ease. We are innovating today for the current and future generations and look forward to working with more local and international players to make this happen."
What did investors in Raincoat seed round say?
Colin Beirne, Partner at Two Sigma Ventures, says: "Climate disaster is now happening with more frequency and intensity than ever before, and the insurance industry at present, based on manual claim adjustments that take months or even years to process, just cannot scale to match the growing risk. The world needs innovative, scalable data-driven solutions like Raincoat to make businesses and families more resilient."
Moisés Sánchez, General Partner at Mundi Ventures, continues: "Investing in Raincoat represents a strategic opportunity to tap into the transformative potential of parametric insurance. Raincoat's strong suit positions them as a prominent player in the industry. Their offering of fully automated solutions to address climate risks at-scale sets them apart in this space."