Beazley launches tornado parametric insurance using NWS data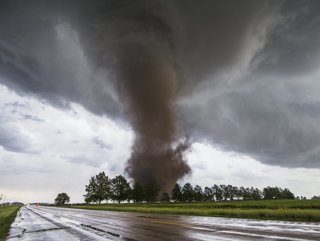 Parametric insurance helps homeowners bounce straight back from tornadoes.
Beazley is launching a new parametric insurance product covering tornado damage in partnership with Sola Technologies and Spinnaker Insurance
Specialist insurer Beazley is launching a dedicated parametric tornado insurance product for homeowners that uses National Weather Service (NWS) data to automatically initiate a claims process in the event that a policyholder's property is hit.
Beazley is working with Sola Technologies and Spinnaker Insurance Company to facilitate the new parametric insurance product, which is called Tornado Crisis. It leverages the increasingly popular concept of parametric insurance, which uses readily available data to provide instant payment when predefined conditions – such as wind speeds or flood levels – are met.

The NWS will confirm the path and severity along the path, based on the EF (Enhanced Fujita) scale of a tornado, which then acts as a trigger for payments to be generated. The policy will then pay out through Sola much quicker than a traditional indemnity policy would, allowing homeowners to bounce back more quickly from destructive tornadoes.
Natural catastrophes (or nat cats) are becoming an increasingly prevalent problem for the insurance industry, as man-made climate change continues to change the world around us. It comes as the National Oceanic and Atmospheric Administration (NOAA) upgraded its prediction of activity during the ongoing Atlantic hurricane season from "near normal" to "above normal", and as an intensifying Storm Idalia made landfall on the Floridian coast. Moody's places expected damages from the hurricane as high as US$20bn.
'Innovative' solution will help homeowners deal with aftermath of tornado

The policy comes with limits of up to US$15,000, which are intended to cover the deductible and immediate expenses. The coverage can then be supplemented with a comprehensive homeowner's or renter's policy. It is available in 15 US states in the Midwest and Southeast, with more expected to come online soon.
Neil Kempston, Head of Incubation Underwriting at Beazley, says: "Beazley is well known for its focus on ensuring clients have a seamless and stress-free claims process. By applying data and technology, we believe the new Tornado Crisis Insurance product will further improve the situation for policyholders who need a fast claims payment in the aftermath of a tornado. We are pleased to be supporting this innovative new solution which can help policyholders with the immediate challenges following a tornado."
"We are excited to partner with Sola, providing capacity for their novel Tornado Crisis product, and expand our relationship with Beazley," adds Torben Ostergaard, Spinnaker's President and CEO. "Both companies share Spinnaker's commitment to innovation and delivering positive client experience."
And Wesley Pergament, CEO of Sola, concludes: "Our mission is to help people recover faster. We are building the first fully data-driven claims process to protect policyholders from the ever present risk of tornados. Sola is paving the way for a new era of insurance products that bridges the payment gaps and delays that sometimes happen with traditional insurance."
******
For more insights from InsurTech Digital, you can see our latest edition of InsurTech Digital here, or you can follow us on LinkedIn and Twitter.
You may also be interested in our sister site, FinTech Magazine, which you can also follow on LinkedIn and Twitter.
Please also take a look at our upcoming virtual event, InsurTech LIVE, coming on 18-19 October 2023.
******
BizClik is a global provider of B2B digital media platforms that provides executive communities for CEOs, CFOs, CMOs, Sustainability Leaders, Procurement & Supply Chain Leaders, Technology & AI Leaders, Cyber Leaders, FinTech & InsurTech Leaders as well as covering industries such as Manufacturing, Mining, Energy, EV, Construction, Healthcare, and Food & Drink.
BizClik – based in London, Dubai, and New York – offers services such as Content Creation, Advertising & Sponsorship Solutions, Webinars & Events.