Nigerian insurtech Curacel raises $3mn amid expansion plans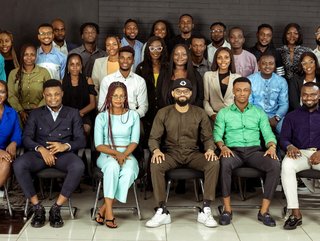 Nigerian insurtech Curacel, which offers technology solutions for insurers, has raised US$3mn in seed funding amid plans to expand into North Africa
Nigerian insurtech Curacel has raised US$3mn in seed funding, which it will use to roll out new technology and expand into North Africa.
The company, founded in 2019, provides technology solutions to the insurance industry that help insurers to distribute their products, automate claims, and drive revenue growth. With Grow, Curacel's embedded insurance product, more than 100 banks, fintechs, logistics companies and other tech-enabled companies are able to offer digital insurance products that are seamlessly embedded into their existing digital channels.
The seed funding round includes investment from Tencent, AAF Management, Elefund, BluePointe Capital Management, Pioneer Fund, Olive Tree Capital and Y Combinator. It also includes various angel investors, such as the CEOs of Fitbit and Flutterwave.
Curacel claims the capital injection is well-timed: the combination of a rapidly growing population, emerging middle class and improved access to financial services means that demand for insurance within Africa is on the up – yet penetration today is still under 3%. Legacy systems have made it difficult for Africa's insurers to keep pace with the changing demographics of the continent, burdening them with laborious, expensive and inefficient systems that are ripe for exploitation. According to figures cited by Curacel, African insurers lose more than US$12bn a year to fraudulent, wasteful or abusive insurance claims.
To date, Curacel has processed more than US$100mn's worth of claims, working with over 20 different insurers and 5,000 service providers in eight countries across the continent. On the back of impressive growth, it now wants to expand to new geographies including Egypt and Morocco.
Curacel has built 'an impressive track record'
Henry Mascot, CEO and Co-Founder of Curacel, says: "We are bullish on the potential of the right technology in the right places to close the protection gap across Africa and emerging markets. It is an exciting time for us as we secure the capital to deliver the vision, and onboard the people who have built these technologies at scale in more mature markets. We are looking forward to delivering more technology solutions to drive up insurance inclusion."
Omar Darwazah, Managing Director and General Partner at AAF Management, adds: "At less than 3%, the insurance penetration rate in Africa is one of the lowest in the world, presenting an incredible market opportunity for Henry and the team at Curacel to bridge that insurance gap. We are excited to participate in the company's seed round and join Curacel's mission in building easy-to-use technology solutions for insurers to distribute their products on the continent."
Serik Kaldykulov, General Partner at Elefund, concludes: "Africa remains a relatively untapped market when it comes to insurance and technology presents the best opportunity to reach new users and deliver excellent services. Curacel has built a suite of solutions and an impressive track record of success that makes us very excited to be supporting them on their mission to use technology to drive up insurance inclusion in Africa."