New York insurtech Joyn raises $17mn in Series A funding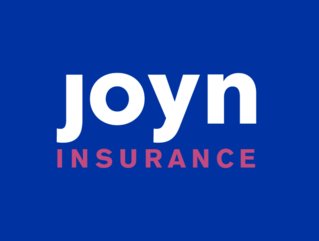 Joyn Insurance has raised over $17mn in Series A funding to help build an industry-leading underwriting and workflow platform for brokers and underwriters
New York-based insurtech Joyn Insurance has raised US$17.7mn in a Series A funding round led by OMERS Ventures.
The round, which Joyn says "exceeds its fundraising target", also includes participation from Avanta Ventures, ManchesterStory, Cohen Circle, SiriusPoint and several private individual investors.
Launched in July 2021, Joyn Insurance integrates insurance, data and technology expertise to provide a faster, more accurate and more transparent experience that saves time, cost and reduces frustration. This integration makes Joyn unique within the E&S space as it offers an industry-leading underwriting and workflow platform for the fastest and easiest-to-bind coverages for the market, the firm says.
Since entering the market, Joyn has bound more than 500 policies with approximately 80 trading partners, covering more than 300 insureds. Today, Joyn offers E&S coverage for property, general liability and excess for companies across more than 700 NAICS codes in 36 states as well as Washington DC.
Investors 'couldn't be prouder' to back Joyn
Joyn CEO Seraina Macia says: "We built this company to remove the pain points and operational inefficiencies that have frustrated brokers and underwriters for as long as we can remember, and we are proud to be delivering on this bold mission. This funding will allow us to further build and expand so we can continue providing a best-in-class insurance experience in the market. Many brokers are already seeing that we can deliver on what we were built to do, and with our broad E&S appetite for small-to-mid-sized property and general liability risks, we look forward to adding more trading partner relationships in the near future."
David Wechsler at OMERS Ventures continues: "We invested in Joyn because we saw the results that they are already delivering and the tremendous potential for their future growth in the super-hot E&S space. As we were doing our diligence while evaluating this opportunity, I was particularly struck by the broker feedback I received from those who had worked with Joyn.
"Despite a high bar for admitted products, the E&S quote and bind experience at many companies is still largely done by pen and paper, and the brokers we talked to have been stunned at how Joyn addresses these longstanding inefficiencies. We couldn't be more proud to back this world-class team as they disrupt the fastest growing sector of commercial insurance."