New partnership to accelerate insurtech innovation in Asia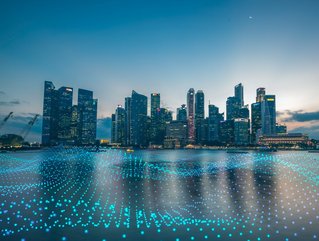 A new partnership between insurance company Tokio Marine and fintech-focused VC firm Arbor Ventures will aim to accelerate insurtech innovation in Asia.
Japanese insurance giant Tokio Marine has joined forces with Arbor Ventures, a fintech-focused venture capital firm based in Singapore, to accelerate digital transformation and foster innovation within the global insurance industry.

The move builds on Tokio Marine's existing commitment to invest in the insurtech sector, both in Asia and further afield. The Tokyo-based company says that the new "strategic partnership" will allow it to "significantly heighten its future opportunities" within the insurtech sector.
It adds to the launch of Tokio Marine's corporate venture capital fund announced earlier this year, which it is using to invest in early-stage insurtech startups. Tokio Marine will leverage Arbor Ventures, as well as other leading VCs, to gain unique insights and access to promising startups who are spearheading digital transformation within insurance.

Tokio Marine and Arbor 'building future of insurtech'
Masashi Namatame, Group Chief Digital Officer at Tokio Marine Holdings, says: "Arbor's target to create the future of fintech resonates with Tokio Marine's digital strategy. With Arbor's network and astute scouting of startups with strong potential in the fintech space, it will greatly complement Tokio Marine's collaborative efforts to serve innovative products and services in the insurance industry and beyond."

Melissa Guzy, Managing Partner of Arbor Ventures, adds: "Tokio Marine is a world-renowned leader that Arbor is proud to add as a strategic partner in building the future of fintech and insurtech. Arbor looks forward to building the next generation of transformational insurtech startups together."

With offices in Singapore, the US and Japan – as well as a presence in EMENA – the fintech- and insurtech-focused VC fund will prove a valuable partner. It boasts more than 30 different investments and partnerships to date including financial super app Grab; underwriting insights firm Planck; and credit and payments fintech Paidy, which it sold to PayPal.