Marshmallow lands $18.63m credit facility from Triple Point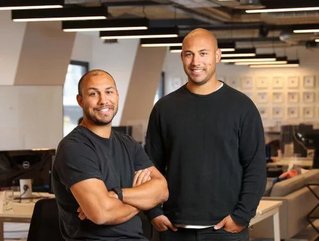 Marshmallow receives US$18.63m in a revolving credit facility
Digital motor insurtech Marshmallow has raised US$18.63m in a three-year revolving credit facility from Triple Points Private Credit
Insurtech Marshmallow, a tech-based motor insurance challenger, has received US$18.63m in a three-year revolving credit facility from Triple Point Private Credit.
Funding expansion
Marshmallow says this latest funding will be used to expand its products to a wider customer base in the motor insurance sector, without taking on additional dilution to existing shareholders.
Marshmallow aims to make motor insurance more affordable to underserved customer sectors, including migrant workers and those will poor credit histories. Starting as a provider of affordable car insurance for UK ex-pats, the company has since evolved into a digital-only insurer that uses machine learning technology to issue insurance.
Raising over $115m to date, Marshmallow recently saw its valuation hit $1bn, making it one of the UK's first black-owned unicorns in the insurtech sector. Triple Points says it has backed Marshmallow for its innovative technology use and commitment to providing affordable motor insurance to underserved communities.
Investment breakdown
Triple Point's revolving credit facility in Marshmallow works with borrowers to maximise their liquidity by structuring working capital facilities to best marry borrowers' needs, promoting growth.
Gavin Maitland Smith, Head of Structured Finance, Triple Point, says: "We have held conversations with Marshmallow's management for some time about how we may help them with their funding requirements and are excited to be working with a management team that has successfully launched and scaled an insurance business so impressively.
"More importantly, their commitment to increasing affordability and accessibility for underserved segments of the community mirrors Triple Point's purpose-driven approach to investing."
Marshmallow Co-CEO, Oliver Kent-Braham, adds: "We are really pleased to partner with Triple Point. They have a great track record working with other tech scale-ups and start-ups, and they truly value our mission to open up the market for underserved communities."
Earlier this year, Marshmallow made InsurTech Digital Magazine's Top 10 UK-based insurtechs by total funding.