Marsh launches new insurance facility for hydrogen projects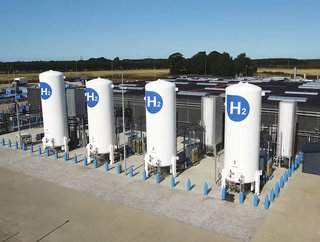 An example of a green hydrogen power plant in Germany.
Insurance broker Marsh has launched a new facility that provides up to US$300m of insurance cover for both blue and green hydrogen energy projects.
Insurance broker Marsh has launched a "first-of-its-kind" facility that provides dedicated insurance capacity for hydrogen energy projects.

Developed by Marsh in collaboration with insurers Liberty Specialty Markets and AIG, the facility provides up to US$300mn's worth of cover per risk for the construction and start up phases of hydrogen projects worldwide. The facility covers both 'green' and 'blue' hydrogen – terms used to refer to the source of the hydrogen itself, with green hydrogen being produced from surplus renewable energy sources and blue hydrogen derived from natural gas.

Investment in green and blue hydrogen initiatives is estimated to exceed US$150bn by 2025, Marsh says. But the broker and advisor claims operators have found it challenging to secure adequate insurance market provision for these emerging technologies.
New insurance facility 'supports diversification of energy'
Andrew George, Global Head of Energy & Power for Marsh Specialty, says: "Marsh's facility is an important development for the insurance industry that will help enable the acceleration of the global energy transition to renewables. As the global hydrogen industry, especially green hydrogen, scales up rapidly to meet demand, the facility will reduce the complexity of securing risk transfer options for operators of all sizes and boosts investor and lender confidence in achieving their ambitious project timeframes.
"Marsh continues to make significant investments in supporting the diversification of energy systems and is challenging insurance markets to keep pace with industry and improve risk management approaches and choices. We are committed to working with investors through all phases of their projects, to support their energy transition goals."
Lesley Harding, Global Head of Energy at Liberty Specialty Markets, adds: "We are delighted to collaborate with Marsh to bring this solution to market. This is another example of how Liberty is providing industry-leading technical expertise to assess, quantify and underwrite emerging technology risks. Our ambition is to be the strategic insurance partner for clients engaged in the energy transition."
And James Langdon, Head of Energy and Construction for AIG UK, continues: "At AIG we are keen to elevate the industry standard, so we proactively collaborate with our partners to devise new and impactful insurance solutions in support of our clients' changing needs. This innovative solution is one of many initiatives that we are working on with our clients and broker partners in support of the energy transition and our net zero commitments."