Low-code software firm Insly launches claims management tool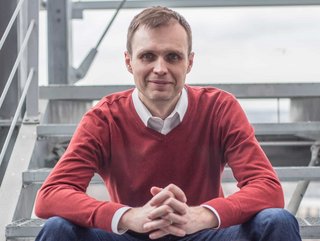 Insly CEO Risto Rossar says the new tool "caters to a gap in the market".
Low-code software provider Insly has launched an agile and scalable claims management tool, which it hopes will appeal to the middle of the marketplace
Low-code software provider Insly has launched an agile, scalable claims management tool as part of its modular product suite.
The move is in response to "high demand from customers", Insly says, enabling MGAs and insurers to automated claims processes without extensive IT development or high running costs. The new system will meet untapped demand in the mid-market segment, where volume is large enough but budgets are often squeezed, with the potential for it to be used either as a standalone system or integrated into existing legacy systems.
Research shows that claims management is still highly manual and inefficient across the insurance industry, despite making up the majority of an insurer's costs. A recent survey from Accenture found that 47% of insurance customers are looking to switch providers, with six in 10 citing poor claims management processes as the primary reason they are looking elsewhere. Currently, only 4% of insurance brands offer a fully-automated, self-service claims service, Insly says.
New tool will hit 'sweet spot' in middle of market
The Insly system streamlines all elements of the claims process from first notification of loss (FNOL) to policy and event validation, payment handling and reporting.
Risto Rossar, Founder and CEO of Insly, says: "Claims management is the most common touch point for customers and the cornerstone of a successful insurance brand. Yet, for most insurers, the process is labour-intensive, inefficient and over-reliant on human input, opening it up to error while also impacting productivity. Furthermore, it isn't unusual for MGAs and insurers to have separate systems for different countries or lines of business, significantly increasing running costs.
"Our solution caters to a gap in the market for an agile claims solution that covers every aspect of the insurance value chain and provides bespoke support, without the high running costs that come with large-scale systems. Our solution is designed to sit in that sweet spot, right in the middle of the marketplace. It's cost-effective, with no huge outlay, but still delivers a full package of services to meet any MGA or insurer's needs."