Lloyd's in partnership for Dubai-based insurtech accelerator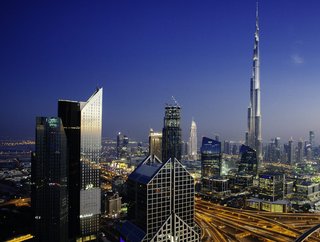 Dubai is a centre for business and industry, but hasn't made much of a dent into insurtech.
Lloyd's is partnering with Dubai's government to create a new insurtech accelerator, providing a pathway for local fintechs to access the London market
Insurance marketplace Lloyd's is partnering with the government of Dubai to accelerate insurtech innovation in the UAE.
It has signed a memorandum of understanding (MoU) with Dubai's Department of Economy and Tourism (DET) to foster a new generation of insurtech products and solutions covering various sectors from autonomous vehicles to the transition towards net zero.
The move will be a boost to the economy of the UAE, which has more than trebled GDP over the last 20 years, mirroring a wider trend across the region. However, the emirates have failed to make much of an impact into insurtech, with B2B insurance and payroll provider Bayzat the only company to top US$20mn in funding, according to industry database Crunchbase.
The MoU will see the two parties create a Dubai Insurtech Enablement Platform, where Lloyd's will encourage Dubai-based insurtech to join a dedicated space for accelerating and fostering new products. Successful applicants will benefit from mentorship, networking, commercial product testing and potential investment opportunities with direct access to the London market, the company says. The partnership will also give participants in Lloyd's own accelerator programme, Lloyd's Lab, access to bespoke business support and help in expanding operations to Dubai.
Lloyd's helping address 'risks of tomorrow' in Dubai

Dawn Miller, Lloyd's Commercial Director, says: "Lloyd's remains committed to supporting innovation to better meet customer demand. Our work with Dubai is part of our ambition to increase the pool of innovation talent that can work both with the Lloyd's and global insurances markets, while enabling more effective, sustainable process to address risks that are emerging across the globe."
Hadi Badri, CEO of Dubai Economic Development Corporation, adds: "By joining forces with the world's largest insurance and reinsurance marketplace, we are creating new channels of collaboration that will strengthen Dubai's value proposition as a regional hub for innovation-driven insurance and reinsurance companies. Access to key features of the award-winning Lloyd's Lab accelerator will give Dubai-based startups the knowledge and tools they need to build and scale new products and solutions that will advance the emirate's insurtech sector and wider tech ecosystem.
"In addition, this partnership creates new growth opportunities for existing and aspiring entrepreneurs in this space to set up in Dubai [and] leverage growth opportunities across the wider Middle East, Africa and South East Asia regions. These efforts align with Dubai's ambition to further diversify and generate new economic value from digital transformation under Dubai Economic Agenda 2033."
Andrew Woodward, Lloyd's Regional Director for Middle East and Asia, continues: "The Middle East region has experienced huge growth in innovation in recent years thanks to access to a diverse base of entrepreneurial talent and a thriving start-up environment. This MoU is a great first example of the benefits of our close collaboration with the Dubai Economy and Tourism team and I can't think of any insurtech programmes in the world better placed to help maximise solutions for the risks of tomorrow than the Lloyd's Lab."
What will the partnership mean for Dubai insurtechs?
The partnership between Lloyd's and the Department of Economy and Tourism will be a huge opportunity for local insurtech entrepreneurs and startups, who will gain access to an accelerator programme backed by one of the insurance industry's biggest names. Lloyd's expertise will likely prove valuable to founders new to the insurance industry, while its access to the London insurance market promises expansion potential further down the line.
The hope is that, thanks to this collaborative approach, we will see many more promising insurtech startups emerge from Dubai in the coming years.
According to a press release published by Lloyd's, in summary the MoU signed between the two parties will: foster new and innovative tech-based insurance solutions; encourage Dubai-based startups to apply for Lloyd's Lab to broaden the pool of talent enhancing the Lloyd's market; and support the lab's existing startups and entrepreneurs to expand to Dubai.