Lionel Richie becomes brand ambassador for Acrisure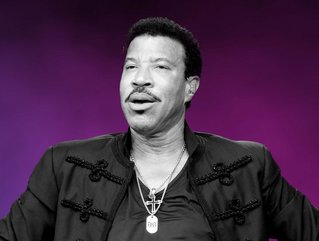 Say you, say me: Lionel Richie and Acrisure are teaming up.
World-famous singer Lionel Richie is the latest brand ambassador at technology firm Acrisure, who are aiming to raise their brand reputation a little
Insurance company Acrisure is dancing on the ceiling after saying hello to Lionel Richie as its latest brand ambassador.
The legendary recording artist will help to promote Acrisure's products and services all night long. His ambassador role will include engaging with broadcast and social media to raise awareness of Acrisure's growing direct-to-consumer (D2C) offerings. He will also highlight Acrisure's transformation into a broad fintech services provider.
The US-based firm is known for products including insurance, reinsurance, cyber services, and mortgage origination. In the last nine years, it claims to have grown revenue from US$38mn to more than US$4bn and today employs over 15,000 colleagues in over 20 different countries. By contrast, Lionel Richie is a multi-platinum selling singer best known for his R&B and pop classics, first as part of the Commodores and later as a solo artist.
According to Acrisure, Richie is impressed by Acrisure's prioritisation of innovation in every aspect of the business – including how the firm is utilising human and artificial intelligence to unlock a full suite of financial services for both businesses and individual clients.
Acrisure 'the type of company' Richie wants to work with
"Acrisure could have coasted on its reputation as a massive player in the insurance industry, but it hasn't" Richie says in a statement. "Instead, it avoided the complacency that comes with success and has embraced innovation in so many ways. As a result, Acrisure has emerged as a true leader in the fintech space.
"From what I've seen, its culture really values empathy – a sign that you can be focused on growth without forgetting where you started. At the end of the day, that's the type of company I want to work with."
Acrisure Co-Founder, Chairman and CEO Greg Williams adds: "It goes without saying but Lionel's stellar reputation will elevate and expand Acrisure's brand. His exceptional skill at connecting authentically with an audience will make him an invaluable resource for our organisation. We're thrilled to partner with Lionel as we pursue our mission of limitless growth."