Life insurtech Bestow partners grief support app Empathy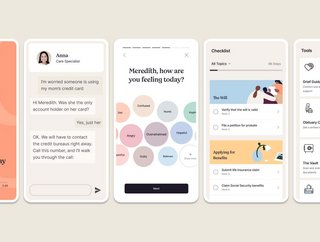 Empathy was founded in 2020 as a way of supporting people as they grieve.
US life insurtech Bestow has partnered up with bereavement support app Empathy to offer a greater range of support to customers affected by loss.
US life insurtech Bestow has partnered with bereavement platform Empathy to provide its customers with greater support when they lose a loved one.

Founded in 2020, Empathy was created to support families through all aspects of loss through a combination of technology and human support. The app provides resources to help deal with grief as well as time-saving tools that simplify tedious tasks after a person's death. Users can also create a personalised schedule to help them manage funeral arrangements, pay debts and navigate probate.
Empathy's app and premium services will be available to Bestow beneficiaries in 20 US states at no extra cost, helping customers to cope with both the emotional and administrative burden of losing someone. Up to nine family and friends can be added onto the beneficiary's account to help manage family arrangements. The partnership is a prime example of how insurtechs can partner with insurance providers to improve the experience for customers.

Partnership will help Bestow customers 'navigate loss'
"Losing a loved one is an abrupt and life-altering change, and we are proud to introduce Empathy's app to Bestow customers," says Ben Armstrong, Chief Marketing Officer at Bestow. "With Empathy, we can provide needed support in navigating loss in addition to the financial safety net offered by life insurance. Now available in 20 states, we hope to extend this invaluable benefit provided by Empathy nationwide."

Empathy CEO Ron Gura adds: "We are proud to partner with Bestow, a company that understands how technology democratises access to essential care and services. In life's most challenging moments, it's up to companies across industries, including insurance, to go the extra mile to help families; it betters our society. This is why we are proud to work with a mission-driven company like Bestow to give families time back, enabling them to care for one another while leveraging tech to reduce bureaucratic burdens, be they financial, emotional, or logistical."

Nearly 25% of American adults have no life insurance
Empathy was founded in 2020, a year when thousands of families worldwide would have had to deal with the impact of loss when they weren't expecting to. According to Empathy's Cost of Dying 2022 Report, families spend on average 420 hours tending to their loved one's affairs in the weeks and months after their death. The average total expense they face is nearly US$13,000, with almost 80% of those surveyed stating that they use their own funds to cover these expenses rather than relying on the proceeds of a life insurance policy.

In fact, according to a consumer survey from ConsumerAffairs published earlier this year, almost one quarter of American adults (23%) do not have a life insurance policy while 29% do not have a will. The most commonly cited reason for not having life insurance was that people could not afford the cost. This risks leaving loved ones with additional strain after a relative has died – a problem that Empathy has set out to try and improve.

The New York-based tech company partners with both insurers and employers to give people access to its bereavement tools, and its partnership with Bestow is just the latest collaboration. It has already teamed up with insurtechs and large insurance carriers like Hippo, Lemonade, Goldman Sachs and New York Life to provide support for grieving customers.