Joyn Insurance adds ex-AIG boss Brian Duperreault to board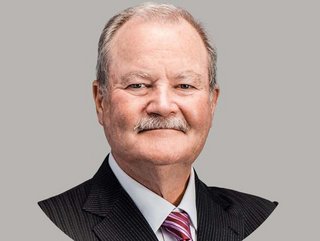 Brian Duperreault
Joyn Insurance has added former AIG boss Brian Duperreault to its board as the business continues to surround itself with proven experience
Insurtech Joyn Insurance has added former AIG boss and executive chairman Brian Duperreault to its board as an independent director.
Duperreault brings with him a 30-year career working in senior executive roles at Hamilton Insurance Group, March & McLennan, ACE Limited, and AIG. The company previously appointed Jim Hackbarth, formerly CEO of Assurex Global, to its board as part of ongoing efforts to surround the business with knowledge and experience.
Launched in July 2021, Joyn Insurance integrates insurance, data and technology expertise to create a faster, more accurate and more transparent experience that saves time, costs and frustration. This integration makes Joyn unique within the E&S space as it offers an industry-leading underwriting and workflow platform for the fastest and easiest-to-bind coverages for the market.
Since entering the market, Joyn has bound more than 700 policies with approximately 90 trading partners, covering more than 400 insureds. Today, Joyn offers E&S coverage for property, general liability and excess for companies across more than 700 NAICS codes in 36 states along with Washington, DC.
Joyn's product will be 'future of the industry'
In January, the New York insurtech raised US$17mn in Series A funding to continue its growth to date – a raise it claimed "exceeds its fundraising target".
Joyn Insurance CEO Seraina Macia says: "Brian Duperreault is without question one of the biggest names and most experienced leaders in the entire insurance industry, and we are proud that he will be bringing his expertise to our board of directors. Brian has long believed in and supported Joyn's mission to integrate insurance, data and technology to create a best-in-class insurance experience, and his wealth of expertise will be critical as Joyn continues to grow."
Duperreault himself adds: "I've argued for many years that the insurance industry is ripe for transformation and the team that Joyn has assembled is changing the game for insurance in ways that are long overdue. Seraina Macia is one of the most dynamic and forward-thinking leaders in insurance today and the product that her team has created will be the future of this industry. I am honoured to be able to play a part in Joyn's future."