Is this the end for embattled insurtech unicorn Vesttoo?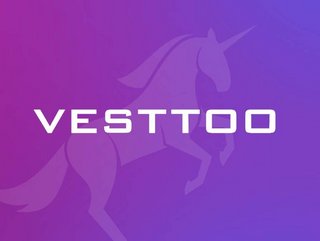 The tech unicorn Vesttoo has been embroiled in a massive 'fake collateral' scandal.
Vesttoo, a tech unicorn which connected insurers with investors, has been embroiled in a 'fake collateral' scandal. Can it come back from here?
Israeli fintech Vesttoo, which specialises in providing insurers with access to investment, has filed for Chapter 11 bankruptcy protection in the US – the latest development in a long-running saga that threatens to derail a well-regarded insurtech success story.
Vesttoo was once a much-backed fintech connecting insurers with capital markets, raising US$80m in a Series C funding round in October 2022 that gave it unicorn status.
Its troubles began at the end of July, when an internal audit found letters of credit (LOC) – a guarantee of payment sent from a bank or financial institution, which are often used as credit facilities, particularly in international trade – totalling US$4bn which may have been suspect or fraudulent.
The LOCs were being used to commit capital on behalf of investors for insurers to use to purchase reinsurance capacity – something the Vesttoo platform helped facilitate.
The LOCs are reported to have been issued by three separate financial institutions. In a recently released report, US-based ALIRT Insurance Research accepts the LOCs were "likely a well-designed fraud" and says that "it is difficult to fathom that it was able to evade multiple levels of due diligence".
Vesttoo has already accepted that, at a minimum, its internal procedures appear to have been "circumvented". The fintech has responded by replacing co-founder and CEO Yaniv Bertele with an interim chief executive – Ami Barlev, who was already on the board of the embattled company – and ousting fellow co-founder and engineer Alon Lifshitz.
Vesttoo gasping for 'breathing room' amid scandal
White Rock, the Aon-owned group of insurance and reinsurance vehicles, is seeking to recoup over US$136m's worth of collateral that it previously committed to the company. It has been successful in freezing Vesttoo's US assets to help in that mission, and is now seeking to freeze Vesttoo's accounts in Israel as well.
Vesttoo, in turn, is filing for Chapter 11 bankruptcy protection in the US state of Delaware – something the fintech claims will give it "breathing room" in the midst of a breathless three weeks.
In a statement, Vesttoo interim CEO Ami Barlev is reported to have said: "We believe the steps we are taking are best for Vesttoo's long-term growth and success. Not only will they result in a strong, more sustainable capital structure, they will provide us with the platform to aggressively pursue all parties that harmed our business."
Vesttoo maintains that these 'parties' are now outside the business, as it attempts to gear itself up for rehabilitation and stability. But the question remains: will the company survive this latest episode, or is this the end of the road for the troubled firm?

Vesttoo, for its part, has been quite clear: the Chapter 11 bankruptcy proceedings in the US do not mean that intends to liquidate the business.

******
For more insights from InsurTech Digital, you can see our latest edition of InsurTech Digital here, or you can follow us on LinkedIn and Twitter.
You may also be interested in our sister site, FinTech Magazine, which you can also follow on LinkedIn and Twitter.
Please also take a look at our upcoming virtual event, InsurTech LIVE, coming on 18-19 October 2023.
******
BizClik is a global provider of B2B digital media platforms that provides executive communities for CEOs, CFOs, CMOs, Sustainability Leaders, Procurement & Supply Chain Leaders, Technology & AI Leaders, Cyber Leaders, FinTech & InsurTech Leaders as well as covering industries such as Manufacturing, Mining, Energy, EV, Construction, Healthcare, and Food & Drink.
BizClik – based in London, Dubai, and New York – offers services such as Content Creation, Advertising & Sponsorship Solutions, Webinars & Events.