Insurtech funding 'halved' in 2022, Gallagher Re reports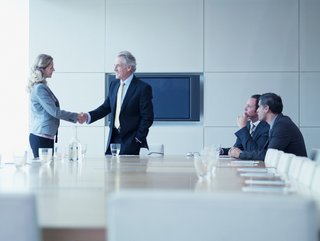 An increasingly rare sight: insurtech dealmaking fell to its lowest level in two years.
The amount of insurtech funding halved in 2022 compared with 2021, according to Gallagher Re, as the stark economic reality begins to bite
The insurtech sector faces a funding slump, according to new figures published today by Gallagher Re, with the amount of insurtech funding falling to its lowest level since the first quarter of 2020.

Insurtech funding fell from US$2.35bn in the third quarter of 2022 to US$1.01bn in the fourth quarter – a decrease of 57%. The troubling fundraising environment is underlined by the low levels of dealmaking in Q4: there were just 106 deals in the final three months of the year, the lowest number of deals for two years.
The number of so-called 'mega-rounds' – where companies raise at least US$100mn in fresh capital – fell by nearly 90% from US$1.48bn in Q3 to just US$153mn in Q4.
Across the whole year, insurtech funding halved from US$15.8bn in 2021 to US$7.98bn last year. The United States continues to lead the way in terms of insurtech dealmaking, recording 238 insurtech deals in 2022. The United Kingdom is a distant second on 35 deals, followed by France (27 deals) and India (26 deals).
Nearly 1,000 insurtechs edged out the market

The figures underline the difficulty that insurtechs face in raising new funds in a challenging economic environment. Investors have tightened their belts in the face of high inflation and interest rates, the looming threat of a recession in some markets, and economic uncertainty prompted by a mounting cost-of-living crisis in many countries.
Dr Andrew Johnston, Global Head of Gallagher Re InsurTech, comments: "2022 began with a lot of uncertainty, with a number of macroeconomic factors – many not directly relating to (re)insurance – impacting venture capital and the general bullishness in our industry of the impact that technology was actually having (relative to the cost).

"With the downturn of investment came the revision of company values and a rethinking of what 'success' should mean in a more conservative environment. As a direct result, the ability to leverage individual company equity for loss-propping risk capacity became increasingly difficult, and several insurtechs had some very challenging decisions to make as they reviewed their own margins and likelihood of… future rounds.
"Consequently, 2022 has been a year of macro-realism for many insurtechs, investors and risk partners alike, and individual company hardship. The aforementioned hardship has resulted in a number of different insurtech businesses being forced to make some decisions that would have been previously unthinkable, even as recently as in the last 12 months. Several businesses have publicly laid staff off, and in more extreme cases, been forced to shut shop. We estimate that at the end of 2019, there were nearly 3,000 global insurtech businesses. We estimate that currently there are 2,050 businesses that are actively open for business."