Insurtech for renters Garentii bags €1.9mn seed funding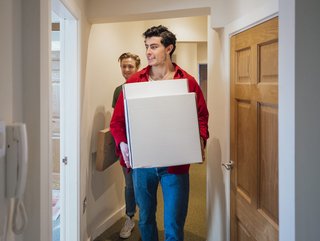 Insurtech Garentii, which gives renters an alternative to cash security deposits, has bagged €1.9mn in seed funding from Greenlight Re and Elkstone.
Garentii – a Munich, Germany-based insurance MGA that offers an alternative to cash security deposits for rental properties – has completed its first round of seed funding.
The company has secured €1.9mn from the likes of Greenlight Re Innovations, Elkstone and other private investors.
Most tenancy agreements require a cash deposit to be squirrelled away as security against loss or damage to the landlord's property. Garentii's deposit insurance offers an alternative, providing full coverage for the landlord plus upfront savings for the tenant. Renters can pay as little as €3 per month, meaning more money for furniture and housewarming parties.
The insurtech was founded by Michael Hazoume, Vitaliy Zhovtyuk and Dennis Stern in 2021. The platform is currently only available in Germany – where there are more than 45mn renters and an estimated €35bn trapped in rent deposits – but with their new investment, expansion could be on the cards.
The potential to transform the rental sector
Michael Hazoume, Co-founder and Chief Executive Officer at Garentii, says: "On our journey to make renting easier, accessible and more sustainable to millions of renters, we are thrilled to partner with Greenlight Re, which is one of the most innovative and active reinsurance companies out there. We look forward to learning from their experience and growing our market footprint."
Simon Burton, Chief Executive Officer at Greenlight Re, adds: "Security deposit replacement insurance has already seen success in the US and is a great product for replication in other markets. By developing a tech platform for landlords to distribute and administer policies, Garentii will make renting an apartment smoother for both landlord and tenant."
And Alan Merriman, CEO and Co-founder of Elkstone, was quoted as saying: "Garentii has the potential to tackle the inefficiencies of the rental market and lower the barrier to renting for both landlords and renters. The Garentii team has a deep understanding of the real estate market and has built the digital platform it needs to execute on its mission to disrupt the rental system across Europe. Elkstone is proud to support this team in its journey to realising this vision."
Garentii building a simple platform for landlords and tenants
Garentii's platform consists of a user-friendly app with all-in-one deposit management tool for landlords and fast, automated claim resolution for tenants. The startup also offers repair services with Garentii Home Care cover.
The firm estimates that more than 9mn renters in Germany move house every year. Deposit-free tenancies are becoming increasingly popular and, with 50% of those moving being under the age of 40, there is scope for insurtech to step in and make the process simpler.

Between them, founders Hazoume, Zhovtyuk and Stern have more than 40 years' experience in the real estate, financial services and technology industries.