Insurance M&A down 30%; lull 'short-lived', says Clyde & Co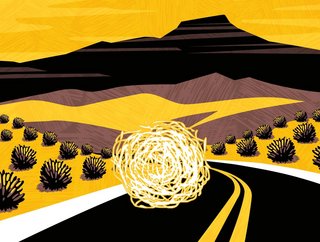 The insurtech M&A landscape is facing a tumbleweed moment – but it won't last forever.
M&A activity in the global insurance market is down 30% year-on-year, but this present lull in activity won't last for long, says Clyde & Co
The number of mergers and acquisitions (M&As) in the insurance industry fell by nearly 30% year-over-year in the first half of this year, according to Clyde & Co's Insurance Growth Report mid-year update.
The cooling down of M&A sentiment was most keenly felt in the Americas, where M&A activity fell to its lowest level since 2014. The US saw the most M&A activity with 60 transactions completed, while the UK was the leading European country – ahead of France and Germany, but behind Canada and Japan on a global basis.
The Middle East and Africa was the only major region to witness an uptick in M&A activity in the first half of this year, albeit on a significantly smaller scale; nine deals were completed there in the first half of 2023, compared to only eight deals in the second half of 2022.
'Keep calm and carry on,' say insurers
The negative figures paint a surprisingly dormant picture of the global insurance M&A landscape – which you might expect to be busier than it actually is, with economic downturns usually resulting in much more consolidation.
However, Eva-Maria Barbosa, Partner at Clyde & Co in Munich, explains that the trend is likely to be transient: "The lull in insurer M&A will be short-lived. Despite ongoing geopolitical and economic uncertainty, insurance businesses are adopting a 'keep calm and carry on' approach.
"Carriers are less dependent on bank financing for strategic transactions as they are restricted to leveraging a smaller proportion of the transaction anyway. With insurers typically balance sheet-heavy at present, the break in carrier M&A activity is likely to be over. Meanwhile, private equity capital is returning to the market for broker deals.
She continues: "Given that growth in M&A activity typically lags behind improvements in underlying market conditions by anywhere from 8-12 months, the dip in completed transactions over the last six months is unsurprising. We anticipate that the volume of transactions will start to rise again towards the end of 2023 as insurance businesses acclimatise to the new operating environment, with the broker segment leading the way."
'Growing regulatory burden' in Middle East
Clyde & Co claims there is "diminishing appetite in some regions for insurtech businesses", which has contributed to the quiet M&A activity. In Europe, this is partly due to a more challenging fundraising environment, which has been impacted by ongoing inflation and high interest rates. In the US, however, it is much more to do with a reduction in the number of 'true insurtechs' coming to market. But Clyde & Co says that interest in insurtechs elsewhere – including Latin America and Asia – remains strong, particularly in countries with high levels of internet penetration.
Joyce Chan, Partner at Clyde & Co in Hong Kong, says: "Private equity firms are looking at investing in some of the Asia tech players around the region, at all stages of development, with prospective capital providers fairly evenly split between international PE firms and regional asset managers. Meanwhile, as the use of AI in insurance becomes better established, investment is likely to return to insurtech in other regions – as the sector [is] best-placed to leverage the emerging technology."
In the Middle East, this picture is complicated by a "growing regulatory burden" which will force incumbents to adopt international best practice and open up M&A opportunities as the market consolidates further.
Peter Hodgins, Clyde & Co Partner in Dubai, concludes: "We are seeing regulators become more proactive in the Middle East, but it isn't dampening M&A activity currently. There is a continuing drive by regulators to get carriers to clean up their act and to squeeze out less financially able players. That is creating opportunity through encouraging further consolidation in the market."
******
For more insights from InsurTech Digital, you can see our latest edition of InsurTech Digital here, or you can follow us on LinkedIn and Twitter.
You may also be interested in our sister site, FinTech Magazine, which you can also follow on LinkedIn and Twitter.
Please also take a look at our upcoming virtual event, InsurTech LIVE, coming on 18-19 October 2023.
******
BizClik is a global provider of B2B digital media platforms that provides executive communities for CEOs, CFOs, CMOs, Sustainability Leaders, Procurement & Supply Chain Leaders, Technology & AI Leaders, Cyber Leaders, FinTech & InsurTech Leaders as well as covering industries such as Manufacturing, Mining, Energy, EV, Construction, Healthcare, and Food & Drink.
BizClik – based in London, Dubai, and New York – offers services such as Content Creation, Advertising & Sponsorship Solutions, Webinars & Events.