Insurance giant Zurich announces highest profit for 15 years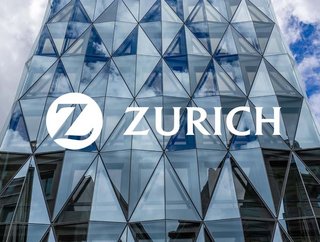 Insurance giant Zurich has made its highest level of profit since 2007, finding solace in business line improvements in difficult economic circumstances
Insurance giant Zurich has delivered its highest level of profit since the height of the financial crash.

Group operating profit rose 12% to US$6.5bn, the highest since 2007 – a year characterised by plummeting stock prices. The group saw nearly US$1.5bn wiped from its operating profit between 2007 and 2008 as a result of the crash, and didn't record another increase to operating profit until five years later.

This year's bumper profits are the result of growth in several lines of insurance: operating profit within property and casualty (P&C) grew by 14%; within life insurance it grew by 8%; and within Zurich's farmers business it grew by 18%. But customer loyalty has also improved significantly with the retail retention rate increasing by two percentage points – perhaps indicative of consumers seeking out trusted brands in uncertain times.

The amount of profit Zurich made is likely to attract fresh attention at a time of rising premiums and a cost-of-living crisis in many countries. It comes against the backdrop of heightened cyber risk globally; devastating natural catastrophes in Europe and North America; and rising business costs for businesses. In fact, insurance profits have become so inflated that the Association of British Insurers (ABI) announced in December a record £17bn contribution to the economy from the insurance and long-term savings industries.

In adverse times, profitable companies are always likely to attract the overtures of governments and treasuries. There have been windfall taxes on record profits in other industries, namely energy, but there have also been warnings that the UK energy windfall tax is undermining investment.

Bumper profits lift Zurich's financial ambitions

Zurich's Group Chief Executive Officer, Mario Greco, says: "We have exceeded our financial targets for the second consecutive three-year period. These were tough years with unexpected challenges during which we had to stay very agile and focused on our goals. We continued to execute our strategy with strong discipline and successfully drove our results to deliver the targets. I would like to thank all my colleagues, our customers and our partners for this remarkable achievement.

"In November, we presented our new financial targets and raised our ambitions for the next three years. Over the period 2023-2025, we will accelerate the execution of our customer-centred strategy by further extending the application of data analytics throughout the group and by accelerating digital innovation.
"The combination of continued margin improvement in our commercial business, improving trends in retail and our ability to grow across all our businesses supports the group's higher financial ambition for the 2023-2025 cycle."