Insurance data: US startup Pliable launches with $2.5m raise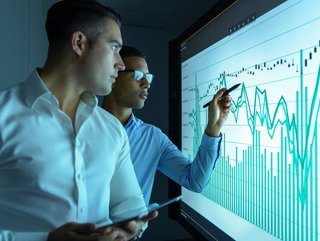 Accessing and analysing reliable data is a dilemma for the insurance industry.
US startup Pliable, which is on a mission to democratise access to good insurance data, has emerged from stealth after a US$2.5m fundraise
Pliable – an AI-powered SaaS platform that aims to make it easier to organise and leverage data, replacing the need for data engineers – has emerged from stealth after closing US$2.5m in funding.
The San Francisco-based startup has created a simple, no-code architecture that it says will "democratise data management for all companies". This includes providing better access to reliable data, and allowing teams to leverage tools that are compatible with Pliable to add, enrich, and standardise information.
The funding comes from the likes of Resolute Ventures, which led this round, as well as from CEAS, Counterview Capital and other backers.
Pliable on a mission to 'democratise' insurance data
Improving customer experience and operational excellence has been a priority area for the insurance industry for some time – but that requires large amounts of data and effective data management processes to make work.
Unfortunately, there is a significant gap between having data and being able to use it. According to a Wakefield Research and Fivetran report, data engineers spend nearly half their time building and maintaining data pipelines, which cost $520,000 annually. What's more, many small and medium-sized businesses cannot afford the personnel or tools needed to effectively manage data pipelines, let alone data analytics and modelling.
"Regardless of the size of your business, companies should have access to comprehensive data capabilities," says Jason Raede, Co-Founder and CEO of Pliable. "While the technology for this exists, most solutions require clean and consolidated data to function properly, and others require costly investments in data engineers or infrastructure.
"It shouldn't be this way – most companies don't have the resources or time to transform their data management practices. With the launch of Pliable, we're changing how data management works, significantly reducing costs and increasing access to trustworthy data."
What do backers say about Pliable launch?
Michael Hirshland, founder of Resolute Ventures, has said: "We get excited by exceptional founding teams who have figured out how to optimise efficiency and impact the bottom line for a large market of customers. Pliable was a natural fit, accomplishing this by making data available and comprehensible for everyone and every type of business. Pliable customers can operate as the most effective version of themselves."
Mike Wohl, Chief Investment Officer at CEAS, adds:"The modern data stack has evolved quickly, and CEAS has had a front-row seat as an early investor in Fivetran. From that seat, we see a downstream friction of non-technical user adoption for which Pliable solves. Pliable is the solution that will enable low-tech and/or low-budget data-curious teams to answer their business intelligence questions. While many new startups are entering the transformation game to compete with dbt, Pliable is expanding the pie of buyers to include a new buyer set the current modern data stack couldn't reach."
******
For more insights from InsurTech Digital, you can see our latest edition of InsurTech Digital here, or you can follow us on LinkedIn and Twitter.
You may also be interested in our sister site, FinTech Magazine, which you can also follow on LinkedIn and Twitter.
Please also take a look at our upcoming virtual event, InsurTech LIVE, coming on 18-19 October 2023.
******
BizClik is a global provider of B2B digital media platforms that provides executive communities for CEOs, CFOs, CMOs, Sustainability Leaders, Procurement & Supply Chain Leaders, Technology & AI Leaders, Cyber Leaders, FinTech & InsurTech Leaders as well as covering industries such as Manufacturing, Mining, Energy, EV, Construction, Healthcare, and Food & Drink.
BizClik – based in London, Dubai, and New York – offers services such as Content Creation, Advertising & Sponsorship Solutions, Webinars & Events.