Ideal Life launches mobile insurance app in Vietnam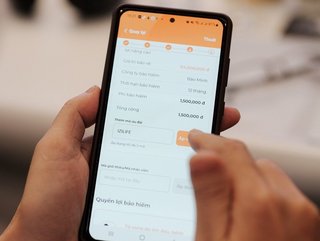 © IZIon24/Ideal Life
Vietnamese insurtech Ideal Life is launching a mobile insurance app, which will make it easier for consumers to find, apply and claim on insurance policies
A new app is set to revolutionise the way that insurance is distributed to consumers in Vietnam.
IZIon24, which is being described as "the very first pocket insurance app in Vietnam", will allow customers to find products, submit information, make payments, manage their policies and claim compensation – all from within a single environment.

It is being launched by Vietnamese insurtech Ideal Life, a local technology startup that is aiming to provide a digital breakthrough within the country's nascent insurance market. Vietnam is highly advanced in terms of mobile adoption: it ranks relatively highly in Ookla's Global Speedtest Index, just missing out on the top 50; and, of the country's 98mn people, more than two-thirds (68.2%) have a smartphone.

Yet insurance penetration is as low as 2-3%, compared to 9% on average in developed markets, while insurance spend is estimated to be US$100 per year lower than comparable emerging markets.
App 'changing perceptions' about insurance in Vietnam
Ideal Life hopes that its new solution will help the country's insurance industry address the problem of low penetration. As well as benefits for policyholders themselves, the IZIon24 app allows users to compare products, allowing them to find the right insurance product for their individual needs without having to consult multiple sources.
In the future, Ideal Life will continue to enhance and improve the IZIon24 app, as well as expanding its product portfolio. For example, developers are currently working on introducing more tailored insurance products that better reflect customers' requirements.
At an event to announce the launch of the app, Ideal Life Director Nguyen Thanh Duy says: "IZIon24 was created with the intention of serving as a bridge to bring suitable insurance products closer to customers, and leverage advanced technology solutions to answer their needs. In that sense, we also want to change the perception [among the] Vietnamese about insurance by providing an easy experience with added value through IZIon24."