How can insurers support the rebuild effort in Ukraine?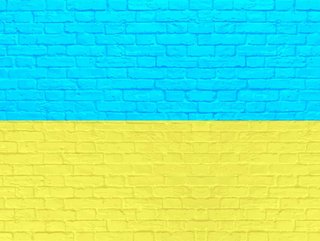 Ukraine faces a massive rebuild effort eventually – US$400bn, according to the World Bank.
With NATO meeting in Lithuania today and tomorrow, we ask what role insurance organisations will have in the eventual rebuild of Ukraine's infrastructure
Leaders of NATO countries are meeting today and tomorrow for their annual summit, which this year takes place in Lithuania. At its closest point, there is little more than 100km separating the host nation from Russia's Baltic border, and the war in Ukraine is likely to be high on the agenda.
Ukraine had hoped to be accepted as the military alliance's latest member at the summit but now accepts that this won't be possible until the war is over. Yet Secretary General Jens Stoltenberg still expects Ukraine will be offered a "positive message" by member states about the country's future involvement in NATO.
As we approach the 18-month mark of Russia's illegal invasion, some attention is being turned to an eventual rebuild of the country. What will that look like, and is there a role to play for insurers to support Ukraine's rehabilitation?
What will Ukraine rebuild look like?
The World Bank has estimated it will cost US$400bn to rebuild the war-affected country, such is the scale of destruction this war has wreaked. That is a significant sum – but one that can easily be met, according to Alec Miloslavsky, CEO of insurance platform provider EIS, who is himself a Ukrainian living in the US.
"Considering Ukraine's size, geopolitical importance and industrial wealth,US$400bn is not a large sum of money," Miloslavsky claims. "In particular, its substantial industrial wealth – including its natural resources; agriculture; education; and tech industry, which have been supercharged by the war effort – the majority of rebuild projects will have a solid economic return. This fact diminishes the issue of insurance capacity and reduces the reliance on philanthropy and unconditional foreign aid."
David Power, CEO of Insurwave, agrees that there is a role for the private sector when Ukraine's rebuild eventually gets underway: "The active participation of the private sector is crucial in this process, likely involving a blend of private infrastructure and the Ukrainian workforce," he tells InsurTech Digital.
"The successful deployment of assets and infrastructure in the region hinges upon businesses feeling a sense of security. Initially, significant government involvement, both financially and from an indemnity standpoint, is expected due to the associated risks. But as the risks diminish, the private sector will offer a wider range of solutions."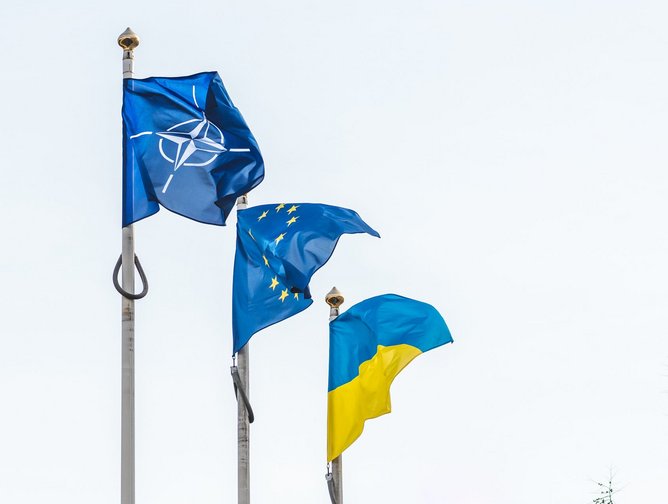 Ukraine harbours ambitions to be a NATO and EU member.
When will Ukraine start rebuilding?
Despite the huge appetite for Ukraine to start rebuilding, the country is still in the midst of an active battle. For now, it must focus on infrastructure vital to the war effort. The country does not have the resources to spare for construction of new buildings, much less whole towns and villages, and any infrastructure put up now is liable to further attack.
"Insurance serves as a safeguard against unforeseen circumstances, providing indemnification in times of need. Insurers will refrain from participating until the situation is deemed safe and secure," Power says.

"There's still a high likelihood that buildings rebuilt now will be damaged or destroyed again," Alec Miloslavsky concurs. "The very definition of 'rebuild' implies the inevitable and hopefully near-term state of affairs where Ukraine has regained its territory and is therefore victorious, while there is a political solution to the ensuing risk of instability inside Russia (including an ascension path of Ukraine into NATO and the EU).

"Therefore, such a risk should not be a factor in decision making on whether to participate in the rebuilding effort – rather the industry players should assume the outcome and interpolate their own behaviour at this point in time."
What can the insurance industry do?
"The insurance industry can play a very important role in risk management, transparency, and resource allocation of the rebuilding effort in an open-market environment," Miloslavsky continues. "However, the risk of ongoing conflict… necessitates a political solution, outside of the insurers' remit."
He believes the most important thing insurers can do right now is simply to participate in the conversation about supporting Ukraine's long-term prosperity. "The insurance industry can bring its expertise in risk management to a once-in-a-generation rebuilding effort of a large industrial country in the middle of Europe. The economic benefit to those who are going to participate is tremendous, as the history of such efforts in the past shows."
David Power continues: "The insurance industry and the data it holds play a crucial role in providing comfort and certainty. By allowing clients to transfer risk from their own balance sheets to insurers, a sense of financial security is established by encouraging them to take more risk and enabling them to access more capital as well.
"This arrangement instils confidence in clients, enabling them to take on larger projects and pursue opportunities with reduced fear of financial setbacks. Data helps to inform the risk attached to these ventures, informing insurers and financiers alike as to the validity of their involvement. Moreover, by acting as a facilitator, insurers can effectively grease the wheels of various endeavours, ensuring smooth operations and promoting overall economic stability."