Health insurtech Assured Allies raises $42.5mn in Series B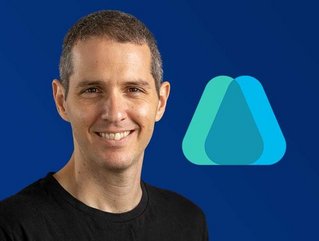 CEO Roee Nahir says the funding round is testament to the trust they have built.
Health insurtech Assured Allies, which is helping America to navigate its ageing population, has secured US$42.5mn in funding from investors
Health insurtech Assured Allies has raised US$42.5mn in Series B funding co-led by FinTLV Ventures and existing investor Harel Insurance.
The latest capital injection brings the total amount raised by the Boston and Tel Aviv-headquartered business to US$65mn, following an US$18mn Series A round in July 2021. The company is on a mission to empower "successful ageing". Thanks to breakthroughs in medicine and healthcare, Americans now live longer, with 10,000 adults turning 65 every day.
As a result, more than 45 million Americans over the age of 55 are projected to need long-term care, creating a huge financial and social burden on their families and insurance carriers. Assured Allies' platform uses machine learning and predictive analytics to offer successful ageing programmes that reduce the risk of disability, as well as next-generation retirement products that make long-term care insurance accessible and financially sustainable.
Last year, Assured Allies launched NeverStop, an AI-driven, science-backed platform to create, underwrite and support the next generation of retirement products. The NeverStop platform combines digital underwriting, risk reduction strategies and financial support, allowing individuals aged 55 and above to lower their risk of disability and live longer and better in their homes.
Funding 'testament to the trust Assured Allies has built'
As well as FinTLV Ventures and existing investor Harel Insurance, funding is supplied by new and existing investors including Lumir Ventures, funds managed by Hamilton Lane, New Era Capital Partners, MS&AD Ventures, Core Innovation Capital, Poalim Equity, EquiTrust Life Insurance Company, Akilia Partners, and Samsung Next. The round comes amid surging growth for the health insurtech, which has grown the number of members on its platform by over 300% in the last year, it says.
"This funding round is a great testament to the trust our investors and partners have in the technology-driven successful ageing platform we have built," says Roee Nahir, Co-Founder and CEO of Assured Allies. "The need for innovative long-term care solutions for the ageing population has never been greater. With the US longevity economy valued at over US$8tn, this is a blue ocean opportunity that is finally being accessed through technology. We experienced rapid growth this past year despite the macro economic climate, and we are only just scratching the surface. This coming year we expect continued growth, as we focus on making AgeAssured available to more policyholders and expanding the carrier and partner network for NeverStop. We look forward to bringing more innovative products to the long-term care insurance market and the 90mn Americans over the age of 55."
Tomer Goldberg, Managing Director of Harel Technology Investments, says: "We are thrilled to continue our support of Assured Allies and their innovative approach to improving the lives of older adults. Assured Allies' unique blend of technology and human touch has already shown great promise, and we are excited to see where this next round will take them."
Gil Arazi, Founder and Managing Partner of FinTLV Ventures, continues: "We are proud to have co-led this funding round for Assured Allies together with Harel Insurance, and to be a part of their mission to make successful ageing accessible for everyone. With the growing demand for long-term care solutions, we believe in the potential of Assured Allies' evidence-based long-term care and wellness programmes and their ability to revolutionise the ageing experience. Our investment reflects our confidence in the talented team, their innovative approach, and the future of the long-term care industry in the US market."