Guidewire's VP of Digital on transformation and culture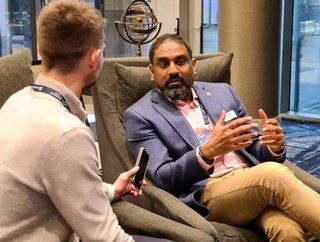 Arjun Mathai talks to InsurTech Magazine at Insurtech Insights in London.
At Insurtech Insights, Guidewire's Global Vice President for Digital, Arjun Mathai, explained why culture is so important to nurturing transformation
The insurance industry is transforming – fast. Once criticised for being late to adopt new technologies, insurers are now recognising the need to modernise their organisation by embracing cloud technology, migrating away from manual processes and offering consumers seamless digital experiences.
Arjun Mathai is Global Vice President for Digital at Guidewire Software, one of the most ubiquitous technology providers in the insurance industry. He sat down with us at the recent Insurtech Insights conference in London to discuss what has prompted this shift we're seeing from insurers.
Mathai took part in a panel discussion at Insurtech Insights that examined the importance of culture to the success of digital transformation strategies.
"Today, digital is very different," he tells us. "The definition of digital is about customer engagement and multi-channel integrated service offerings. It's about the distribution of products and services across different types of distribution channels, different types of communication channels, and about engaging with customers differently.
"That is what Guidewire is driving towards. It's been a huge shift in our own way of operating and our own way of architecting solutions."
Digital shift shows insurers are innovating
Mathai believes that this 'exciting' industry-wide shift shows that insurers are innovating – and Guidewire is a good example of that. 20 years ago, the company's processes were manual. Today, Guidewire is a cloud platform with over 90 customers on the cloud today, all of whom are looking for new ways to drive engagement with their customers.
"If you're self-managed, every time somebody comes up with a great idea it takes a long time to get it out. By the time you upgrade to that new version, it takes five years. If you're on the cloud, you have a great idea and within six months, you've probably got it ready to use. That's the advantage of moving to the cloud. That's the pace we're trying to drive towards."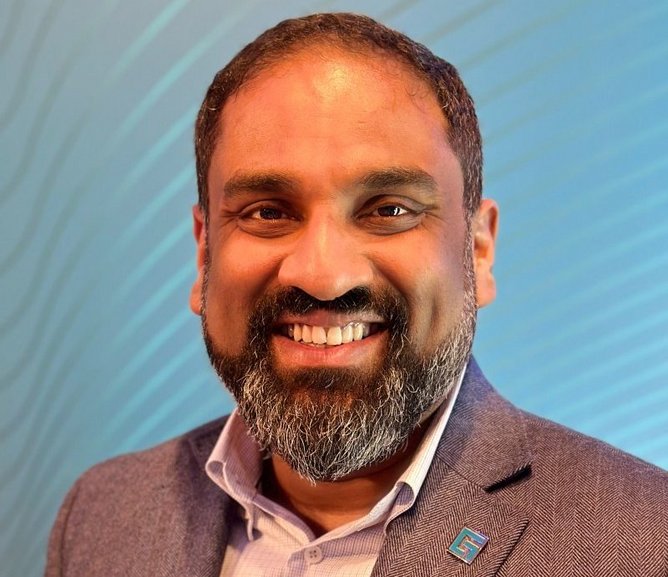 Arjun is Global Vice President for Digital at Guidewire Software.
He says that the transformation of the insurance industry is being driven in part by consumers – but also by those working within insurance organisations.
According to PwC, Gen-Z and millennials currently make up around 40% of the workforce
– but this figure will rise to nearly 60% by the end of the decade. This evolution in demographics is bringing about a shift in culture, which is changing the industry for the better.
"There has been a shift in the diversity and mix of people in our organisation – not just gender, but in my view, neurodiversity as well. That's bringing a shift in culture. There's a level of agility that needs to be brought into organisations to react, to change quicker, to accept and to innovate. I think that's a big ask," Mathai says.
Industry is making progress on diversity of thought
He argues that the industry has made a lot of progress in accepting colleagues and team members with neurodiverse personalities.
"I think we are moving in the right direction but here's a lot more we could be doing. Having different cultures and different perspectives in teams means people are being challenged to think differently. In that process, great ideas pop up.
"The question is how you foster that going forward – that excitement, that passion, that ability to create and innovate and recognise that it's okay to fail."