Group life insurtech YuLife announces South Africa expansion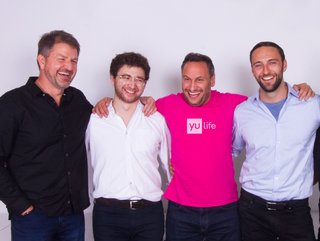 The South African business unit will be led by co-founder Jaco Oosthuizen (left)
Workplace wellness insurtech YuLife is expanding to South Africa following a successful launch in the US that began at the end of last year
UK insurtech YuLife has announced an expansion to South Africa, following a successful launch in the US last year.
YuLife achieved rapid traction in the UK insurance market through its flagship product, group life insurance, which combines everything in a traditional group insurance policy as well as a wellbeing app and additional support services. The company sells its platform through employers, which is then offered as a benefit to employees. YuLife utilises behavioural science and game mechanics to encourage employees to make proactive lifestyle changes, while also prioritising prevention by de-risking individuals through healthy activities.
Following its expansion to the US, announced last October, YuLife has reached more than 600,000 group policyholders with over US$50bn of coverage in place. The company is witnessing more than five-fold growth in premiums year-on-year and, in July 2022, raised a $120mn Series C funding round led by Dai-ichi Life.
YuLife South Africa's policies are underwritten by Guardrisk Life Life, the country's largest life cell captive insurer and described as the market leader in tailored risk solutions.
South Africa 'the perfect market' for YuLife expansion
YuLife Co-Founder Jaco Oosthuizen, who becomes Managing Director of YuLife South Africa, says: "South Africa has the second highest insurance penetration globally, making it a perfect market for YuLife to expand into and showcase its innovative approach to insurance.
"There has been a big shift toward health and wellbeing in the workplace, with more and more companies adding new initiatives and resources to their employee benefits packages. YuLife is launching in South Africa to offer companies an easy way to provide extra protection – we're looking forward to providing South African businesses and employees tangible value on an everyday basis in an accessible, engaging, and deliverable manner."
Herman Schoeman, CEO of Guardrisk Life, adds: "As a company rooted in innovation, partnering with such a forward-thinking company like YuLife that shares our commitment to meeting customers' needs makes good business sense. We look forward to developing our relationship with YuLife and providing our solutions to its customers while also empowering them to have a more thorough and holistic relationship with their life insurance and protection provider."