European insurers withdraw support from African oil pipeline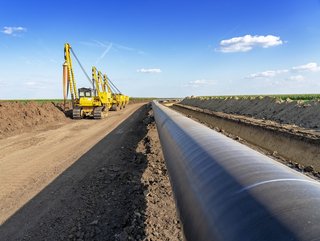 One by one, European insurers are distancing themselves from EACOP, a proposed crude oil pipeline linking Uganda and Tanzania, on environmental grounds.
A number of European insurers have ruled out underwriting a proposed crude oil pipeline linking Uganda's oil fields with the Tanzanian port of Tanga.

Talanx, Germany's third largest insurer, is the latest company to say it will not (re)insure the East African Crude Oil Pipeline (EACOP), which is currently under construction. It joins Argo Group, Axis Capital and RSA Group, which have all confirmed they will not be involved in underwriting EACOP. The world's four biggest reinsurance companies – Munich Re, Swiss Re, Hannover Re and SCOR – have also stated that they will not reinsure the pipeline.

It reaffirms the insurance industry's established position in respect of not underwriting new oil and gas projects. Many of the world's largest insurance companies have already voluntarily withdrawn from (re)insuring new coal and oil installations, but insurance is usually still available through small-to-medium local insurers who generally struggle to provide the full capacity.

There are conflicting reports about the insurance status of EACOP. Local media reports suggest that the pipeline has been fully (re)insured by local firms, but this is disputed by the campaign group #StopEACOP. In a statement, they say they believe the reports to be misleading, citing publicly available records that show EACOP will need to secure up to 70% of its reinsurance capacity from foreign insurers. The campaign group says there is no indication that international reinsurance has been sourced.

Insurers lobbied to steer clear of 'dreadful' projects
Omar Elmawi, Coordinator of the #StopEACOP Coalition, says: "We now have 20 banks, four export credit agencies and 13 (re)insurance companies that have confirmed to us that they will not give project financing or underwrite EACOP. The other insurers and banks still considering any involvement in EACOP… are putting corporate needs and profits before people's lives, nature and climate. It is time they choose sides."
Samuel Okulony, Chief Executive Officer of Ugandan-based Environment Governance Institute (EGI), adds: "More and more (re)insurers are learning about the many problems that EACOP is bringing to the people of Uganda and Tanzania and the health, social, and climate impacts that the pipeline will leave in its wake, and they are wisely distancing themselves from the project. It is time for other (re)insurance companies to follow suit and refuse to be accomplices to such dreadful projects that are premised to only benefit the oil companies Total and China National Offshore Oil Company (CNOOC) at the expense of everyone else."
The insurance industry's refusal to underwrite the pipeline is consistent with its stance towards fossil fuel industries. A campaign called Insure Our Future has successfully lobbied the world's largest insurers to stop underwriting new coal and oil projects. In the wake of the EU banning insurers from covering vessels carrying Russian oil, it shows an increasing willingness among legislators to use the insurance industry as a means to influence corporate behaviour, particularly in relation to the transition to renewables.

In July, Insure Our Future's Peter Bosshard told InsurTech Magazine that, despite the voluntary action taken by large insurers, gaps in coverage were still being filled by smaller firms. "They could still underwrite a new coal mine," Bosshard explained, "which is not a very complex undertaking. I don't think they would have the expertise to do the due diligence on a big coal power project. They have become uninsurable, but there's still smaller types of projects that could go forward."