European embedded insurance startup Hepster raises €10m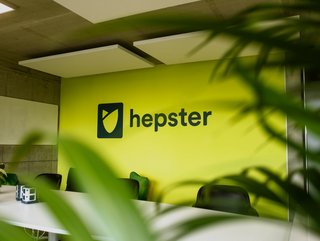 Hepster is currently active in three European markets.
Embedded insurance startup Hepster has raised €10m from several different investors, which it will put towards accelerating growth in its existing markets
European insurtech Hepster has raised another €10m in Series B funding as it prepares to double down on growth in its existing markets.
Based in northern Germany, Hepster was founded in 2016 and concentrates on embedded insurance – a rapidly growing sector of the market that is forecast to be worth almost US$30bn by the end of the current decade.
Embedded insurance works by providing the technology to integrate insurance products directly into the checkout flows of existing ecommerce platforms – mainly those owned by non-insurance brands such as car rental companies, tour operators and high-end retailers. By providing consumers with the insurance they need at their fingertips, the market aims to remove the need for shoppers to seek out standalone insurance policies to cover their prized purchases – and remove the stress and hassle associated with traditional insurance models.
Hepster was launched by co-founders Christian Range, Hanna Bachmann and Alexander Hornung. It is currently active in its home market of Germany, along with Austria and France, and claims to be utilising "state-of-the-art technologies" to "revolutionise insurance". It is backed by the likes of Element Ventures, Seventure Partners and Claret Capital Partners.
Hepster 'pleased' to get backing of investors
According to the company's website, in just seven years of operation the business has attracted more than 225,000 insurance customers and 2,500 B2B(2C) partners. In the last three years alone, it has enjoyed growth of 1,500%.
Hepster CEO Christian Range is quoted as saying: "We are pleased about the unreserved trust of our investors, but also the trust placed in our entire team, which has delivered outstanding performance over the past seven years."
Michael McFadgen, Partner at Element Ventures, which is a prolific insurtech investor, says: "Our decision to continue supporting Hepster is based on their future-oriented business model, but above all on our previous cooperation. With its focus on embedded insurance, Hepster has been able to establish a strong market position."
Last week, another operator in the embedded insurance space Qover raised US$30m to fuel its growth.