Embroker launches Excess Tech E&O cyber product for brokers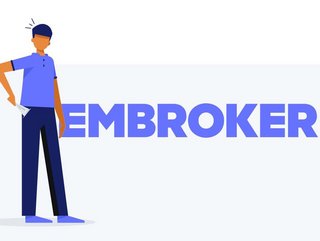 Embroker says the product makes it easier for brokers to provide the coverage their clients need.
Embroker's new product offering makes it easier for brokers to find excess coverage for insurtech E&O and cyber policies.
Embroker has launched a new Excess Tech Errors and Emissions (E&O) cyber product to fill a gap in the insurance market.
The San Francisco-based firm says its digital offering widens the number of policies brokers can write over while decreasing the time it takes to source excess coverage, which comes with limits up to US$5mn. The product is designed to supplement existing E&O and cyber policies available on the market.
The new solution will help to fill a pervasive gap in insurance's wholesale market for digital Excess Tech E&O and Cyber policies. Historically, it habeen difficult for traditional carriers to find excess coverage for insurtech policies, making it hard for brokers to provide the coverage their clients need. The new online product is available to wholesale brokers with firms who hold surplus lines licences, or through one of Embroker's licensed partner firms.
The tool ultimately cuts down on the work involved for brokers, allowing them to provide better service to their customers and get them the necessary coverage at the best price.
Embroker's new option 'brings speed and ease-of-use'
David Derigiotis, Chief Insurance Officer at Embroker, says: "The problems that brokers face in building towers and securing needed capacity ultimately trickle down to impact their business clients. By tapping into the pain points of brokers and giving them the tools to alleviate these holdups, we can bring tech companies the expanded coverage they need before they need it – all online, using their trusted broker, with no delay."
This need is backed up by Carrie Ligocki, an insurance broker at RLA Insurance Intermediaries. Ligocki says: "Before insurtech innovations, our job as brokers was largely manual. This new digital option brings a speed and ease-of-use that is hard to beat. It allows me to quickly manage rush submissions without having to wait several days for a quote, which is my favourite feature of this new digital offering."
E&O insurance is a type of professional liability insurance that covers a contractor against accusations of inadequate or negligent workmanship. It has long been a staple of traditional professions like law or architecture, but is slowly expanding to cover a more diverse list of trades. It is a sizeable threat facing businesses in today's day and age, along with the risk of cyber attacks.