EIS's Miloslavsky on the state of digitisation in insurance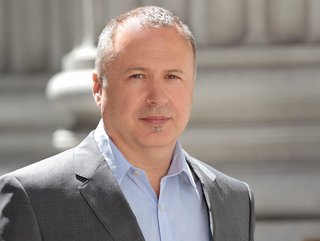 Alec Miloslavsky, CEO of digital insurance platform EIS, tells us about the pace of digitisation in insurance and what it takes to make change happen.
The insurance industry is in a bit of a technical rut. Insurers recognise the advantages of adopting a cloud-based platform rather than having to build something new from scratch. The only problem is the time that it takes each insurer – and the industry as a whole – to adapt to a completely new way of working.
We speak to Alec Miloslavsky, CEO of EIS Group, about the state of digitisation within insurance. Born in Ukraine, Miloslavsky came to the US at the age of 17; before joining EIS Group, he worked for a number of high-profile tech companies and founded his own company that he led to IPO.
He tells us that the tools are coming online that will help insurers break free from legacy systems – but it's a matter of time and commitment. Insurers will need the cultural desire to transform their business in order to happen; change cannot take place against a backdrop of hesitancy and reluctance. Instead, organisations need to want to make digital transformation happen, and Miloslavsky predicts that we're still only a quarter of the way there.
Can you tell us a little bit about you and your background?
I'm a civil engineer by training. I was born in Ukraine, and moved to the US when I was 17. I went to work for several software startups right out of college including Pixar. I ended up working at Sun Microsystems and was on the team that developed its first Solaris operating system. It was an invaluable experience that helped shape my future.
After that, I decided I needed to build something for myself and helped launch a high-performance storage subsystems startup. The company didn't take off as we'd hoped but I learnt a lot. My next company, Genesys Communications, was a lot more successful and today is a dominant player in the contact centre space. After a successful IPO, I sold the company to Alcatel-Lucent and joined my ex-partner, who had started a software business that would become EIS.
Can you tell us who EIS Group is and what it does?
If the insurance sector is to respond to the demands of the modern, digitally savvy consumer and sell a combination of products geared towards health, wealth, and risk, it will need to adopt a similar approach to today's leading digital platforms like Facebook, Amazon and Netflix.
That is our mission. EIS is a software company that leverages the principles of the Internet's biggest brands to enable ambitious insurers to free themselves from their legacy technology, future-proof their businesses, and build the insurance platforms of tomorrow.
Tell us about the technical side of that
Our design philosophy is to use the same technical footprint, processes and practices as the most successful tech companies operating today. To that end, our insurance platform is characterised by several core elements that Amazon, Facebook, Netflix and others have learnt to do very well.
Firstly, an intuitive customer experience for both internal and external users that is personalised, flexible and easily customisable by region and to the individual. Secondly, immense scalability ensures no bottlenecks regardless of load. Whether that be from transactions between insurer and customer or the analytics being undertaken in real time.
Traditionally, analytics and transactional systems are kept separate, but this has many drawbacks. The key one being the delay between a customer interaction and being served with insights that will enable you to optimise the interaction, without affecting transactional performance.
By fully embracing microservices, our customers are able to evolve the system on the fly without interrupting the service or having to centralise all of the changes through the IT department.
What technologies are you employing and how do they work in practice?
In principle our approach is to look at the most popular open-source technologies first and not rely on proprietary offerings where we don't get the same level of agility, flexibility and control.
Using open source gives us the flexibility to choose the best in class technologies for our needs without having to rebuild or compromise our software to meet the requirements of a specific vendor.
Having embraced the cloud early, we have moved beyond the rest of the market to create an API-rich, cloud-native Coretech platform that can be tailored to the exacting needs of our clients. We support both AWS and Azure on the SaaS side. The trick is to minimise dependencies on any one particular system and ensure we can fit around our customers rather than asking them to fit around us.
Critically, this ensures longevity, so rather than having to enter large, disruptive, transformation projects every 10–15 years, our customers can continue to iterate and extend the lifespan of their core systems.
What has been your biggest success story to date?
What we do isn't easy and it can be a real challenge to find the right talent to bring it to life. It probably sounds trite but it's true. I am immensely proud of the team and the partnerships we've built. Everything else we achieve is a byproduct of our people and the wider community of partners that support us.
What are the biggest challenges in the market right now?
The insurance industry is facing a multitude of threats that are forcing its hand. The pace of change has accelerated both in terms of shifting requirements and increased risk from events like the pandemic and the challenging geopolitical situation. Then there's the technologies and business models pushing into the marketplace to which they have to respond.
The whole environment is rapidly changing and modernising in an industry that is not known for its agility and ability to make decisions quickly.
We are also seeing non-traditional companies selling insurance and this is likely to expand. Amazon is already moving into the space with extended warranties and it's reasonable to assume they will expand into other areas. Car insurance will be sold by car manufacturers. Tesla is already doing so. These are tectonic shifts.

Of course technology is just one part of the solution and not the most challenging part. To embrace and get the most out of the technologies they adopt, insurance companies will also need to transform their cultures and approach to customer experience.
How would you assess the progress of insurers in migrating onto cloud solutions?
I'd say we are at about 25%. This is consistently growing and we will likely achieve a tipping point in the next couple of years. Having said that, the dearth of expertise in the new technologies is definitely a problem. The tech is moving at such a pace that maintaining these technologies is prohibitive for many.
Culture is also a stumbling block. Insurers are traditionally structured around a product portfolio, book of business, or a risk pool as opposed to around the customer. So, at times the organisation itself is in the way of modernising. Achieving customer-centricity requires creating a new DNA. More insurers can see the benefits of doing so and there is a definite shift, but it will take time.
What do you hope EIS Group will achieve in the next few years?
In our business the main enemy is time. Time to deploy. Time to upgrade. Time to change. My goal is to compress that time to as close to zero as possible. That means relentlessly pushing new technologies into the marketplace and removing labour from the equation as much as possible through automation.