Digital transformation: are insurers winning the race?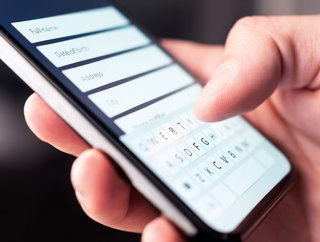 Insurance is seen as a slow-mover compared to the rest of fintech, so what are insurers getting right and how can they accelerate digital transformation?
Insurance is seen as a slow-mover compared to other financial verticals, a latecomer in recognising the need for change. Despite the pandemic accelerating digitisation for many, insurers still lag behind, with much work to do to keep up with consumer expectations.
"With a few exceptions, established insurance companies aren't confronting the fact that they need to become technology companies," says Leon Gauhman, Chief Product and Strategy Officer at digital transformation consultancy Elsewhen.

"Incumbents need to reinvent themselves and digitise their processes to innovate, offer better products, enhance productivity and reduce operational costs. This means digitising the risk and underwriting models, digitally connecting all the inputs and outputs and then integrating additional data capabilities. The aim is to rethink traditional ways of doing things to make things simpler for the customer. My concern is that incumbents might look at challengers such as Lemonade and Hippo, who have seen their valuations drop, and be lulled into thinking that they don't need to push ahead with digital transformation."
What areas of digitisation are insurers doing well?

Does this mean that insurance companies should despair, or are there things that they can still be reasonably proud of? "There's some great inroads of digitisation into insurance underwriting, claims processing and fraud detection," explains René Schoenauer, Director of EMEA Product Marketing at Guidewire.

"Expect to see more progress here from how insurers use more AI and ML to streamline these processes. What is being done here is how analytics becomes more embedded in how an insurer manages a policy and processes a claim and is understanding and applying risk insights. AI can do the job of effectively aggregating, sorting, and finding patterns within large sets of data. When analysing big data using AI and ML, it helps insurers to see the patterns in the data, embed the insights directly into operational policy and claims workflows for improved process efficiency through better decisions or increased automation."

Gauhman continues: "Most insurance companies have a customer portal where customers can upload documents. But this is merely scratching the surface of digital transformation. From claim to settlement, the customer journey needs to be digitised and simplified. Disruptors like Lemonade, Cuvva and Zego have sought to address this with speedy coverage and payments – but the incumbents are not yet moving at pace."
What can the insurance industry do better?
Both our experts agree that incumbent insurance carriers can do significantly better with respect to digitisation. "There is a great deal of work to be done around digital self-service, where early attempts are no longer fit for purpose and aren't delivering the omnichannel experience that customers expect from any digital service," Schoenauer says.
"What is needed is a single source of truth about a customer. For omnichannel, a fundamental principle is that the digital policy or claims management system remembers where the customer last was, avoiding the drudgery of a customer having to go back to the start.
"Achieving this requires a modern core system that has a complete view of the customer and their transactions in real time. Many core systems use batch processing so are unable to support omnichannel. When insurers want to create more personalised customer journeys, modern core systems integrated with sales and marketing processes are a necessity because of how essential it is that duplication and poor segmentation is avoided when cross- and up-selling."
Schoenauer also points to claims processing as an area where insurers can improve, even when consumers tend to prefer non-digital channels like telephone. Claims involve a certain level of trust and transparency, hence any reluctance to take up digital channels instead. As consumers become more accustomed to digital, it's important that insurers are ready to capitalise with a digital claims management workflow.
"A digital self-service approach needs to enable a system that allows the customer to initiate the whole process from lodging a notice of a loss and then making a claim with all the necessary photo and video evidence," Schoenauer says. "Throughout the processing of the claim, including any fraud checks which are automated and transparent, the customer should be able to see the progress without needing to contact an agent.
"There will be exceptions where on-site appraisal must be done but for the majority of claims digital self-service should work. But it is important that this is a choice for the customer and not something forced on them. It is also vital that the underlying automation is completely integrated and follows the customer journey appropriately."
Elsewhen's Leon Gauhman continues: "All the insurance processes should be run on APIs. Instead, a lot of it is being done by email and documents, so there is loads of unstructured data floating around. Using APIs would speed things up, make operations more efficient, and drive innovation. Unfortunately, the equivalent of open banking hasn't hit the incumbent insurance players yet."
As a result, Gauhman claims, incumbents are prevented from innovating in lines of insurance that consumers want. Changes in the world around us have paved the way for drone insurance, climate change insurance and crypto protection, to name a few, but incumbents are far too slow to pounce.
Are there any quick wins for insurers?
Digital transformation can often seem like an insurmountable challenge. Insurers are competing against a wider fintech backdrop, where other players are not only moving more quickly but had a headstart in the first place. It's natural that they would be looking for 'quick wins' that could push their digitisation efforts forward.
"A quick win for an insurer is how quickly they can integrate with an insurtech that offers real value to their business and customers," says Guidewire's René Schoenauer. "But it's key that the insurer has the right environment to make this a marriage that lasts and doesn't end in early divorce."
He points to the importance of common software platforms, saying that operating on the same platform irons out a significant barrier to new tech adoption. It can also speed up deployment and avoid the need to retrain staff on an unfamiliar dashboard.