Data loss and cyber crime top list of insurer 'banana skins'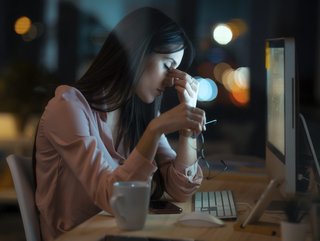 Headache: PwC's list shows the concerns that are troubling insurers the most.
The prospect of sensitive data loss, cyber crime and regulation are some of insurers' most pressing concerns, according to research from PwC and CSFI
Insurers most fear the potential theft of sensitive data, as well as phishing and ransomware attacks, according to research published today from PwC and the financial services think tank CSFI.
In a survey of potential 'banana skins' – challenges the industry faces that could slip up insurers – the two organisations asked over 500 respondents in 39 different territories about their biggest concerns and business hurdles.
Regulation continues to operate the number-two spot after cyber crime, showing that it remains one of the most pressing concerns facing insurers, while climate change is the third most commonly cited 'banana skin' – up one place from last year.
Artificial intelligence is a new entrant on the list this year, demonstrating that insurers, as well as being excited by the potential for AI in insurance, are worried about the implications and pitfalls of this nascent technology.

Life and non-life insurers face different banana skins

Technology fears and concerns over human talent round out the top five, while interest rates is down three places from this time last year, showing that companies are slightly less concerned by macroeconomic circumstances than they previously were.
However, the challenges most commonly cited by insurers often relied on the part of the industry they were in. For life insurers, regulation keeps its position as the top risk facing the life insurance sector, followed by cyber crime. The business environment also features strongly with a focus on interest rate risk, the macro-economy and investment performance.
For those in non-life, climate change remained the dominant concern for P&C insurers, followed by the operational risks brought on by the rise in cyber crime. Technology and artificial intelligence were also high level concerns, along with regulation.
Criminals 'becoming more adept at monesting breaches'

PwC Insurance Partner Andy Moore says: "For large-scale insurers, the prospect of a serious cyber attack is daunting, especially as organisations rightly look to new digital solutions to promote efficiencies, improve customer engagement and shore up the critical bottom line.
"The challenge for insurers is that, as their businesses become more complex – with new hardware, cloud computing and third-party services in longer supply chains – cyber vulnerabilities unfortunately increase.
"Criminals are becoming more adept at monetising their breaches, and with the prospect of sensitive customer data leaks, it seems that for the insurance sector the ability to be resilient to cyber-attacks is a core requirement, with cyber security being less a 'bolt on' and rather something to be designed into the business and IT architecture."
******
For more insights from InsurTech Digital, you can see our latest edition of InsurTech Digital here, or you can follow us on LinkedIn and Twitter.
You may also be interested in our sister site, FinTech Magazine, which you can also follow on LinkedIn and Twitter.
Please also take a look at our upcoming virtual event, InsurTech LIVE, coming on 18-19 October 2023.
******
BizClik is a global provider of B2B digital media platforms that provides executive communities for CEOs, CFOs, CMOs, Sustainability Leaders, Procurement & Supply Chain Leaders, Technology & AI Leaders, Cyber Leaders, FinTech & InsurTech Leaders as well as covering industries such as Manufacturing, Mining, Energy, EV, Construction, Healthcare, and Food & Drink.
BizClik – based in London, Dubai, and New York – offers services such as Content Creation, Advertising & Sponsorship Solutions, Webinars & Events.