Cover Genius hits 25mn policies, strengthens leadership team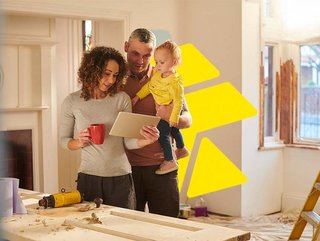 Cover Genius allows brands to embed insurance products directly at the point of sale.
Embedded insurance provider Cover Genius has reached the 25mn policy milestone and is strengthening its executive team to help enable further growth
New York-headquartered embedded insurance provider Cover Genius has reached the milestone of 25mn policies sold, and is shoring up its leadership team in the Americas to continue fuelling its rapid growth.
The achievement means that over 14mn individual customers have benefitted from cover through the company's global insurance distribution platform, XCover. In the past six months alone, the platform had added 6mn new customers and is now projected to add another 1mn per month, as big brands discover the potential of embedding insurance products directly into their existing digital channels.
Cover Genius has appointed Kyle Keogh to the role of Chief Business Officer for the Americas and named Barney Pierce as interim Chief Business Officer for EMEA and APAC – appointments the company says will help "address its continued growth". It is also expanding the role of COO Darcy Rittinger to become Chief Risk Officer.
Cover Genius 'looking forward to next 14mn customers'
Keogh and Pierce will hold overall responsibility for P&L, business operations and strategic planning in the geographies that they're responsible for. Keogh joins Cover Genius after more than a decade in numerous leadership positions at Google, working with clients to drive sales, improve their brand and maximise product launches. Before joining Google, he was a Director of Business Transformation at IBM, and started his career serving technology and telecom clients at McKinsey and JP Morgan.
Pierce has been with Cover Genius since August 2022 as Senior Vice President for Partnerships in Asia Pacific. He is also a Google alum, having spent over 16 years at the search giant in California and Australia – including most recently as Director of Marketing Platforms in Australia and New Zealand. He has also held marketing roles at Citibank and InterContinental Hotels.
"Digital companies are increasingly turning their backs on traditional insurers and tapping insurtechs to protect their customers with tailored, embedded solutions," says Angus McDonald, CEO and Co-founder of Cover Genius. "Cover Genius is at the forefront of this shift as the only embedded insurtech with global end-to-end capabilities that can bring any solution to market for a partner, regardless of location, language or currency.
"We look forward to expanding our team to bring the next 14M customers seamless embedded protection through XCover."