Climate risk insurtech Zesty.ai closes $33mn Series B round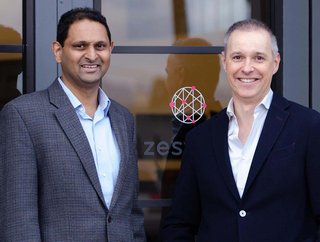 Zesty was founded by Kumar Dhuvur (left) and Attila Toth.
Climate risk insurtech Zesty.ai, which gives insurers a range of tools including a predictive AI wildfire risk model, has closed a $33mn Series B.
Climate risk insurtech Zesty.ai has raised $33mn as part of its "oversubscribed" Series B funding round led by Centana Growth Partners.
The San Francisco-based company offers a range of climate risk modelling products including Z-Fire, a predictive AI wildfire risk model that utilises decades' worth of historical loss data to provide insights to insurers. It has seen widespread adoption across the US already, including from insurance leaders like Aon and Berkshire Hathaway, with Zesty.ai boasting more than $3tn in protected assets.

Zesty.ai's Series B funding comes at a time of "record growth", the company says. Zesty.ai's revenues grew by more than 200% last year, and the company partners with about half of the top 50 property and casualty insurance carriers in the US to underwrite and rate homeowners and business insurance.
Zesty.ai will use the capital to fuel expansion as it grows the scope of its property and climate risk products, building technologies that can help protect communities from climate risk.
Zesty.ai establishing itself as AI property risk leader
"Real estate is the world's largest store of wealth with more than $300tn in global assets, but unfortunately the way the world understands value and risk in real estate is based on outdated inspections and decades old risk maps," says Zesty.ai Founder and CEO Attila Toth. "That analogue view of real estate has been especially apparent in trying to understand the impact of climate risk on property value.
"Zesty.ai digitally transforms the world's understanding of real estate by using artificial intelligence to build best-in-class predictive models that deliver risk and value insights at the individual property level. We want to thank our customers and investors for their partnership, as well as our highly talented team of Zesties for working tirelessly to deliver on our customer commitments while protecting the livelihood of people and their communities."
Ben Cukier, Partner at Centana Growth Partners, continues: "Zesty.ai's rapid customer growth and the regulatory momentum behind their models is a clear reflection of the return on investment that they deliver to their customers. Zesty.ai has a novel approach to looking at real estate through artificial intelligence and has forged a path for forward-thinking customers to stay ahead of risk. We're proud to support Zesty.ai as they continue to establish themselves as the market leader in AI-driven property risk and value analytics."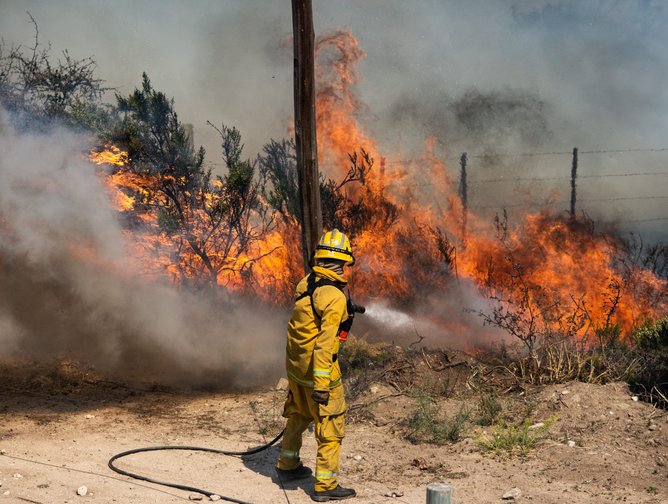 Wildfires becoming a more pressing challenge for insurers
Climate change is causing an increase to both the frequency and severity of wildfires, particularly in California. Researchers from the University of California Irvine have predicted that the number of Sierra Nevada wildfires could increase by 20% over the next two decades. Seven of the 10 most destructive wildfires in the state have occurred in the last 10 years.
Wildfires are also a problem in Australia and, amid a heatwave this week across much of the northern hemisphere, have started to cause problems in countries that have not traditionally had problems with wildfires, like Spain and the UK.
Wildfires pose a huge threat to insurers, who must become more innovative to protect against losses. Matt Junge from Swiss Re previously told InsurTech magazine that wildfires had the potential to be the next 'uninsurable' risk. As climate change makes wildfires more prevalent in other parts of the globe, our risk modelling must keep pace.
"Most companies that have a presence in California are adept at using the latest technology to evaluate and price individual home wildfire risk, but we know wildfire extends beyond that state's borders and many more companies need to recognize the potential severity of that peril," Junge said.