ChatGPT: The Risks and Rewards for Insurers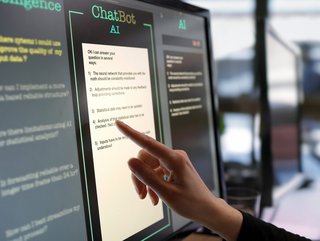 Future Processing's Insurance Practice Lead, Piotr Piekos, says: "Chat GPT can analyse significant amounts of data, identifying patterns and detecting risks more accurately. Insurers, therefore, can make better-informed decisions by minimising errors in risk assessment"
InsurTech Digital speaks to Future Processing's Piotr Piekos and Frederik Bisbjerg, about the opportunities and challenges ChatGPT-adopting insurers face
A recent roundtable discussion featuring Future Processing's Insurance Practice Lead, Piotr Piekos and Frederik Bisbjerg, CEO of Al Wathba National Insurance Company (AWNIC) explored the opportunities and challenges that insurers will face when adopting ChatGPT.
Whilst the use of the natural language processing tool is still in its infancy, we sat down with Piotr and Frederik following the roundtable to discuss their predictions on how it will continue to revolutionise the insurance industry in the future.
How has ChatGPT impacted the insurance sector to date?
Piotr: As a data-driven industry, insurance has unsurprisingly been disrupted by the wider adoption of ChatGPT. Driven by AI technology, it enables businesses to have human-like conversations with customers via a chatbot.
For insurance companies, ChatGPT can be leveraged to respond to customer queries, process claims and underwrite policies. It can also analyse data and identify patterns that can help insurers make better decisions when it comes to risk and pricing.
Frederik: Many insurance businesses are beginning to use ChatGPT to streamline claims processing, improve customer satisfaction and reduce the number of fraudulent claims.
Taking it one step further, AI can be used to innovate the insurance industry, with insurers using these data insights to create new products and services that meet the needs of the changing market.
What are some of the benefits for insurers using ChatGPT?
Frederik: Not only can ChatGPT be used to create chatbots to answer customer questions, but it also plays a fundamental role in automating the underwriting process.
Insurance businesses can bolster their customer experience using ChatGPT to personalise products or services as chatbots can tailor insurance recommendations to individual customer needs.
Piotr: Open AI and other supporting tools are available to underwriters which enable them to tap into data and leverage insights. This is because Chat GPT can analyse significant amounts of data, identifying patterns and detecting risks more accurately.
Insurers, therefore, can make better-informed decisions by minimising errors in risk assessment.
What risks do insurers need to consider when adopting ChatGPT?
Frederik: ChatGPT readily provides assistance and support to customers, but it lacks the emotional intelligence that comes from a human customer service representative. Therefore, there is a risk that this will result in a less-than-satisfactory customer experience over time.
Piotr: As ChatGPT requires access to customer data to analyse and generate personalised offerings, there are rising concerns surrounding data privacy and security. This is not an isolated challenge for the insurance industry as there is a renowned disconnect between consumer expectations and organisations' approaches to privacy.
Insurers also need to consider that ChatGPT can often generate responses that are not accurate or relevant to a customer's query. It can be unreliable when deriving valuable information needed in the insurance sector.
This, however, has created the opportunity for companies to build layers of specialised neural networks which would mitigate those deficiencies and enable proper compliance across the industry.
Frederik: There are significant risks when using ChatGPT in the insurance sector - especially when looking at its impact on customer trust and tightening industry regulations.
The threat landscape is always changing meaning that insurance businesses need to make an effort to stay abreast of these challenges as the market shifts in the future.
What does the future of ChatGPT look like?
Piotr: The insurance market is still experimenting with AI and ChatGPT behind closed doors, looking at how it can help them better understand and manage risk, which will lead to accurate pricing and more profitable underwriting in the future.
Insurers are also considering how conversational AI can support the overall customer experience, which has been proven to aid customer journeys both in a retail and online environment.
Frederik: In most countries, insurance companies are regulated by 'explainability'. This means if AI can not be explained cohesively to cybersecurity regulators, then it shouldn't be allowed.
With that in mind, it is important for insurers to keep humans as part of their processes for regulatory compliance, as well as maintain high levels of customer service in the long term.
Piotr: The benefits of ChatGPT are exponential, with opportunities for insurers to tap into new efficiencies, create effective processes and improve customer experience.
It's vital for insurance businesses to also consider the challenges that come with adopting this language model, with a focus on compliance, data privacy and data accuracy, to ensure that they remain competitive and take advantage of ChatGPT's versatility.
******
For more insights from InsurTech Digital, you can see our latest edition of the InsurTech Digital here, or you can follow us on LinkedIn and Twitter.
You may also be interested in our sister site, FinTech Magazine, which you can also follow on LinkedIn and Twitter.
******
BizClik is a global provider of B2B digital media platforms that cover Executive Communities for CEOs, CFOs, CMOs, Sustainability Leaders, Procurement & Supply Chain Leaders, Technology & AI Leaders, Cyber Leaders, FinTech & InsurTech Leaders as well as covering industries such as Manufacturing, Mining, Energy, EV, Construction, Healthcare + Food & Drink.
BizClik – based in London, Dubai, and New York – offers services such as Content Creation, Advertising & Sponsorship Solutions, Webinars & Events.