Capitola secures backing from Munich Re in Series A round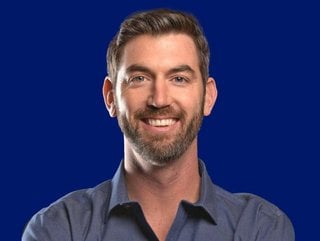 Sivan Iram says Capitola's aim is to 'remove operational inefficiencies' faced by broker teams.
US insurtech Capitola, which is striving to speed up inefficient processes within broker teams, has raised US$15mn in funding led by Munich Re Ventures
US insurtech Capitola, which provides a digital marketplace for commercial insurance connecting brokers with carriers, has raised US$15.6mn in Series A funding led by Munich Re Ventures alongside Lightspeed Venture Partners.
The money will be used to grow Capitola's platform, build out its market intelligence capabilities and accelerate sales in the US. The funding follows a $5mn Seed round announced in 2021, which was also led by Lightspeed.
Capitola's platform makes it simpler and quicker for broker teams to work. It uses AI-based risk appetite matching to streamline the placement process, and it introduces intuitive tools to help organise and manage complex, hard-to-place and multi-layered programmes. According to the Silicon Valley-based insurtech startup, the platform also saves time and increases productivity thanks to simplification and streamlining; and creates advanced client reports and proposals using customised templates.
Capitola 'helping insurance professionals deliver exceptional service'
According to Capitola CEO and Co-Founder Sivan Iram, the company exists to address a gap in insurtech innovation: "The insurance industry has seen many technological advancements over the years, but very little attention has been given to the insurance professionals and the tools they use," Iram says
"Capitola's mission is to help insurance professionals deliver exceptional client service and coverage. Our platform brings together brokers and underwriters, removing many of the operational inefficiencies around manual processes and repetitive tasks to allow them to focus on what they do best. We're thrilled to have the support of Munich Re Ventures, Lightspeed, and our other investors as we continue to grow our team, develop innovative solutions and expand our impact on the insurance industry."
Oshri Kaplan, Managing Director at Munich Re Ventures, adds: "The US specialty risk market has grown exponentially over the last few decades and would benefit from a digital marketplace that streamlines processes and expands the option for insurance placement. We are excited by Capitola's approach to this opportunity and are thrilled to support their journey."
Yoni Cheifetz, Partner at Lightspeed continues: "As active investors in the Insurtech space, we were immediately excited by Capitola's vision to revolutionise the commercial insurance distribution network. We truly believe their strong team can realise this ambitious vision."