Brazilian insurtech Latú Seguros in US$6.7mn pre-seed round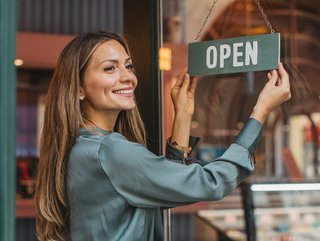 Latú Seguros is designed to improve access to insurance for Brazilian SMEs.
Brazilian insurtech Latú Seguros has raised US$6.7mn in pre-seed funding as it seeks to provide better access to insurance for SMEs across Latin America.
Brazilian SME-focused insurtech Latú Seguros has raised US$6.7mn in a pre-seed funding round led by VC firms CRV and Monashees, the largest such round to date for a Latin American insurtech.
Founded by Paola Neira, who was previously responsible for the product side at Colombian super app Rappi, Latú Seguros is aiming to improve access to insurance products for smaller enterprises. In particular, through Latú, businesses can obtain cover of up to US$10mn to protect them against lawsuits, cyberattacks, down time, property damage and professional errors.
The São Paulo-based insurtech is seeking to solve some of the challenges associated with Latin America's fragmented insurance ecosystem. The dominance of large carriers and prevailing legacy tech make it difficult for SMEs to access insurance.
Other investors in the pre-seed round include OneVC, Latitud and SVAngels.
Latú Seguros 'can have similar impact to NuBank'
James Green, General Partner at CRV, says: "Ironically, while it is much harder for SMEs to secure insurance, it is quite literally the key to unlocking growth enabling them to do business with large corporations, secure funding, open a new vertical and so much more. We, at CRV, believe that foundational companies are created by empowering specific demographics and we are deeply excited by the idea that Paola can do that by giving access to insurance for the businesses of LatAm.
"Latú's journey reminds me of that of many LatAm unicorns addressing the pain of financial legacy institutions. Companies like NuBank, DLocal, Jeeves and many others are helping empower personas throughout LatAm and in turn creating modern foundational companies. We believe that Latú can have a similar impact on the insurance category, starting with Brazil."
And Paola Neira, Founder of Latú Seguros, was quoted by Bloomberg as saying: "Business insurance in Latin America is a giant opportunity. We are doing the technology and the algorithms to understand the risk of companies."