Avanta Ventures launches US$225mn insurtech-focused fund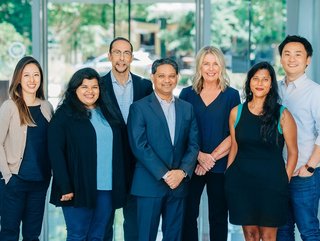 Avanta Ventures is led by Managing Partner Sanjiv Parikh (centre).
Avanta Ventures has launched a US$225mn early-stage fund aimed primarily at insurtechs, following the success of its original US$75mn fund launched in 2017
Investment vehicle Avanta Ventures has launched a US$225mn early-stage fund aimed primarily at insurtechs, as it seeks to increase its backing for the sector.
California-based Avanta, which is the venture capital arm of CSAA Insurance Group, invests between US$1mn and US$10mn in early-stage insurtechs at seed, Series A and Series B stage. It then reserves significant capital for follow-on investment to continue to support its portfolio.
It has already committed US$75mn to an initial insurtech-focused fund, which launched in 2017, meaning its total assets under management will now amount to more than US$300mn. It has previously invested in the likes of Cowbell, which uses AI-powered underwriting to deliver smarter cyber insurance; Kin, an insurtech startup attempting to simplify homeowners' insurance; and RapidSOS, an emergency platform that connects IoT devices to first responders and 911 dispatchers.
Avanta after 'aspiring startups with differentiated products'
Sanjiv Parikh, Managing Partner of Avanta Ventures, says: "We're looking to connect with new and aspiring companies that have built a differentiated product. We're ready to talk with promising startups where we can add value and help them progress to their next stages, driving growth for the portfolio company and for CSAA."
Debbie Brackeen, Chief Strategy and Innovation Officer for CSAA Insurance Group, adds: "When we founded Avanta Ventures in 2017, I envisioned a venture arm that would leverage the external startup ecosystem to amplify CSAA's innovation strategy and capabilities. Avanta Ventures has allowed us to invest in companies where we add unique value via partnership engagement with CSAA's product, operations, marketing and distribution units."
In addition to its venture fund investments, Avanta Ventures runs an accelerator called Avanta Studios. It works with pre-seed companies to help them achieve key milestones, such as product market fit, customer and partner engagement, and initial institutional venture financing. Numerous Avanta Studios participants have gone on to raise venture capital, including Delos Insurance, which received seed investment from Avanta Ventures.