Admiral buys France's digital home insurance provider Luko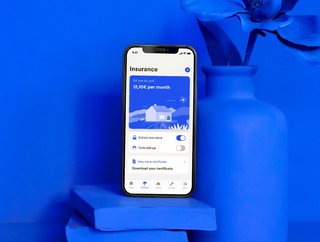 Luko's home insurance products receive a relatively high rate of customer referrals.
Insurance giant Admiral is acquiring the French business of the digital home insurance provider Luko, which has experienced seismic growth in recent years
Insurance giant Admiral is taking over the French business of digital home insurance provider Luko.
Founded in 2018, Luko offers a range of insurance products – mainly home insurance for homeowners, landlords and second homeowners. But the insurtech also offers a couple of other insurance-related offerings – like mortgage insurance, buildings insurance, and unpaid rent insurance aimed at landlords – and a couple of years ago, it expanded into the booming e-scooter market.
Luko boldly claims that it takes just two minutes to get insured through its platform. Unlike other insurers, it assigns 30% of premiums towards office and management expenses while pooling the other 70% to cover the cost of claims. It does not take a profit, instead choosing to donate excess premiums to charity – something that is likely to appeal to younger consumers in particular, who increasingly perceive insurers negatively and believe that they deliberately attempt to avoid paying out in the event of a valid claim. It is not clear if this operating model will continue under Admiral.
According to the insurance giant, Luko accounted for 25% of home insurance policies sold online last year in France.
What will Admiral's acquisition of Luko mean?
Admiral says the acquisition will complement its existing French business, L'olivier Assurance, which provides car and home insurance. However, it will not be acquiring Luko's business in Spain or Germany, with the French market being the focus of this deal.
"Luko will continue to develop its offering and grow its customer base under the Luko brand, which is well-known for its high-performance technology platform that both businesses will use to enhance their agility and ability to scale up more efficiently," Admiral says.
The group also claims that the deal will "create a leader in online insurance". Luko's intense focus on customer needs has created a digital insurance proposition that has garnered significant word-of-mouth, it continues, with nearly half of Luko customers purchasing a policy because of recommendations from friends or family.
What have they said about Admiral-Luko deal?
Raphaël Vullierme, Founder and CEO of Luko, says: "As part of the Admiral Group, we can accelerate our development and capitalise on the expertise of the Group's French subsidiary, L'olivier Assurance. Volume, diversification and differentiation are key pillars in the insurance market and I look forward to working closely with colleagues around the group to achieve our common vision."
Costantino Moretti, Head of International Insurance for Admiral Group, continues: "We're really proud that Admiral's story so far has been one of organic growth. However, we believe that the addition of the Luko brand and business is a good strategic fit for us. In line with our diversification strategy, it will allow us to grow efficiently in France and to leverage their technological expertise to deliver for even more customers."